Spring is the inspiration for many things: spring cleaning, spring fever, spring ahead, and—of course—new spring nail art. Sure, that last one might not be as popular as the others, but that doesn't mean spring isn't the perfect season to update your nail beds. Welcome the warm weather with fun pops of color, intricate designs, and dried flowers. Ahead, find 19 nails designs that will keep you looking right all spring.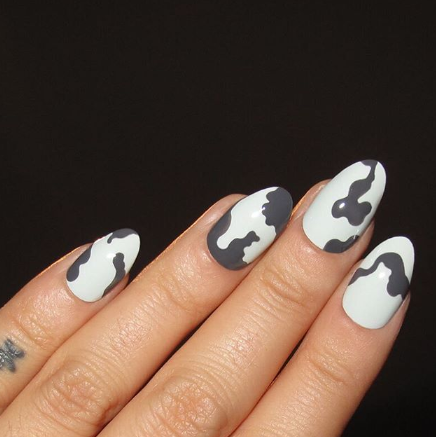 COURTESY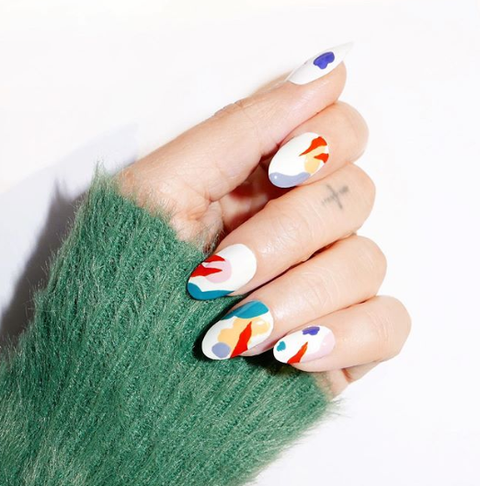 This Belongs In A Museum
Nail artist Alicia Torello was inspired by mid-century prints for this abstract look. You can head to her IGTV now to see how to recreate the art at home.
COURTESY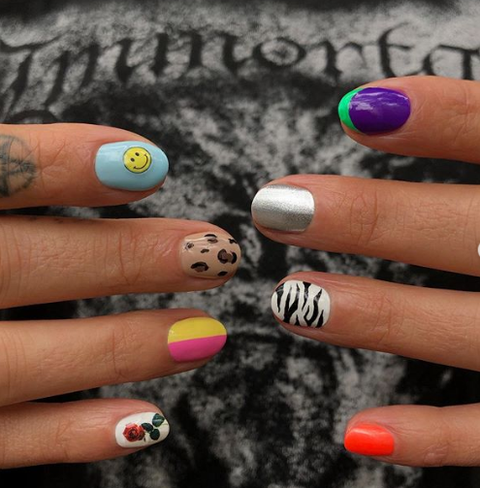 Mismatch
Nails that match are sooo last decade. Take a tip from the likes of Harry Styles and ASAP Ferg and mismatch your nail beds.
COURTESY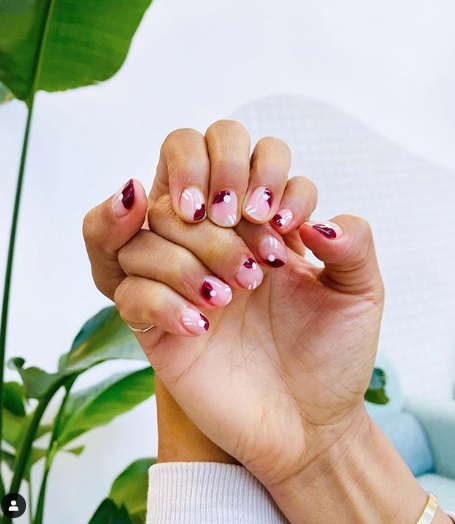 Hey Shorty
Short nails need love too! This clear base with small details can fit on the smallest of nails.
COURTESY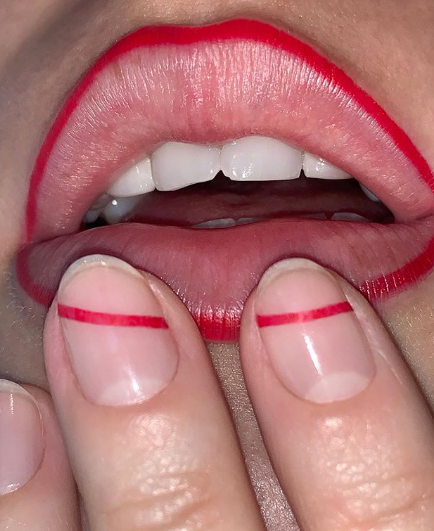 Draw The Line
As we at ELLE.com once said, matching your makeup to your nails is the new bra and panty set…and we are very much correct. Try the trend out with a simple outlined nail and outlined lip like this design.
COURTESY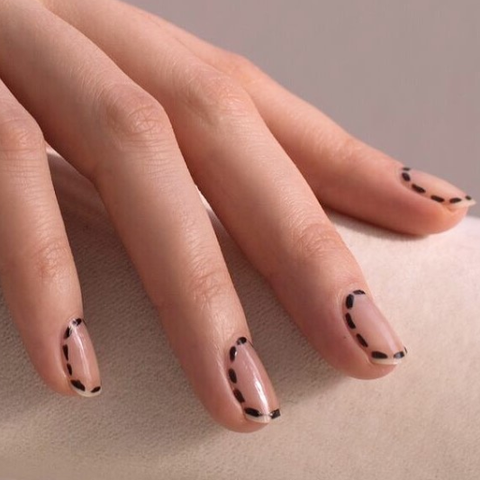 COURTESY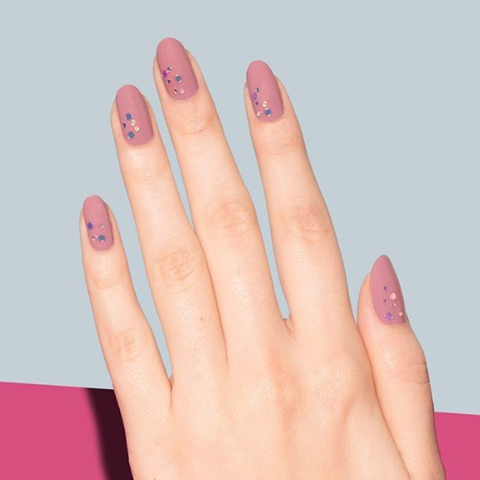 COURTESY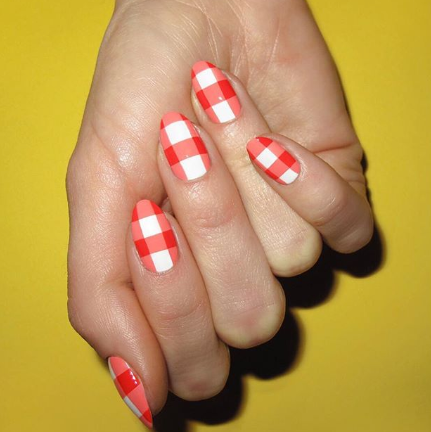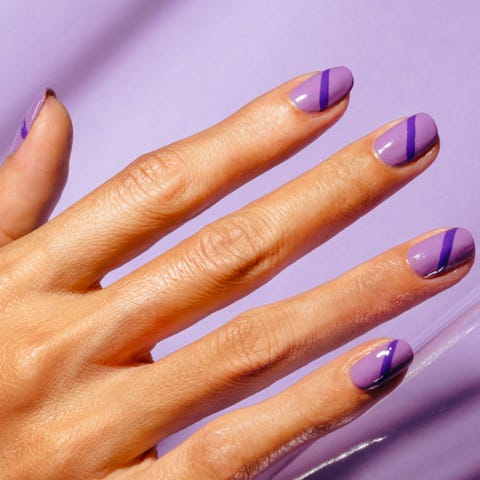 COURTESY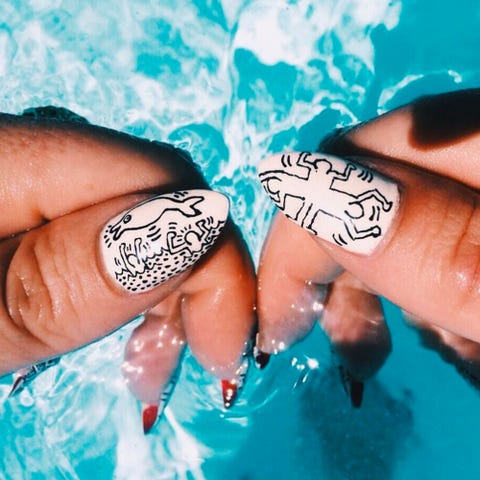 COURTESY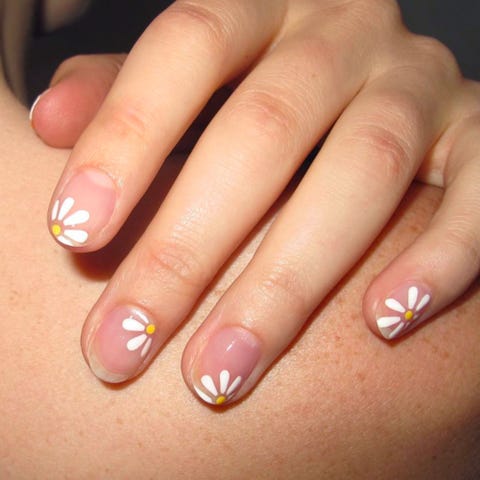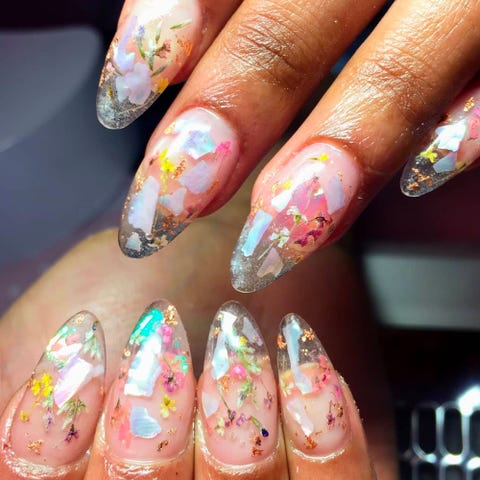 COURTESY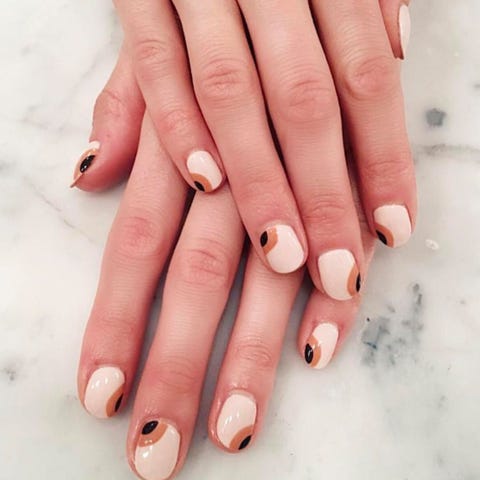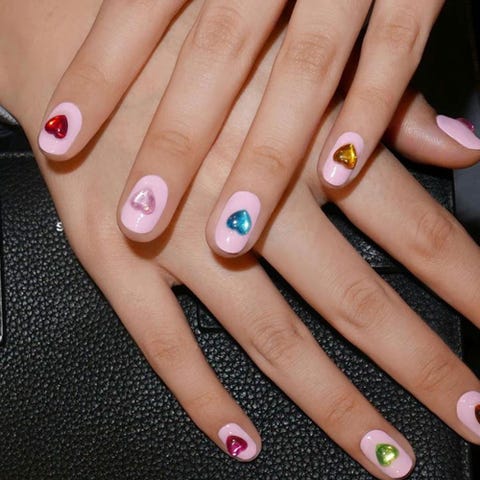 COURTESY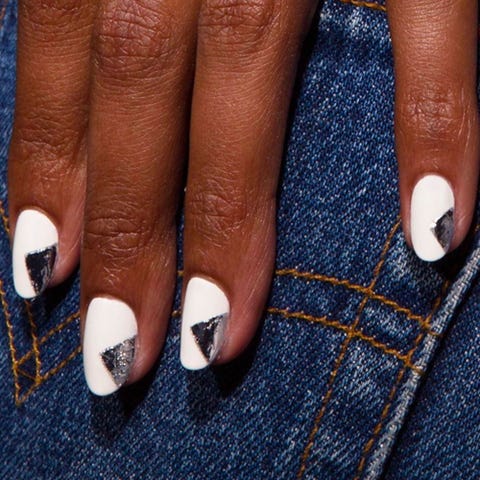 COURTESY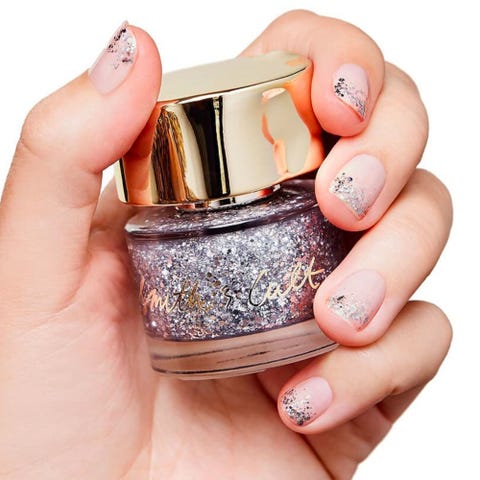 Updated Frenchie
Go for a retro classic with a twist. Instead of using classic white polish for a French tip, spice things up and grab glitter or even a bold color to the top of your nails. You can have fun and experiment with different base nail tones and tip colors or really go the extra mile by replicating this nude base nail color and silver glitter finish.
COURTESY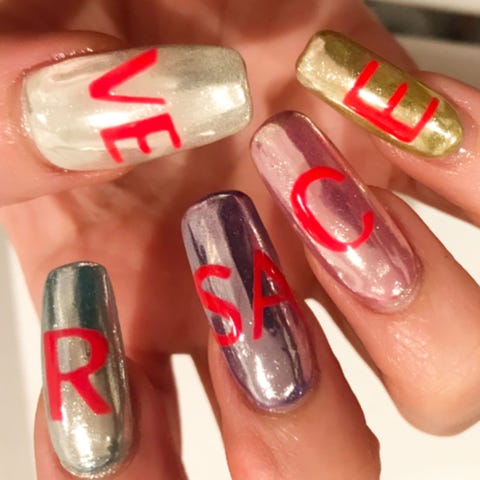 COURTESY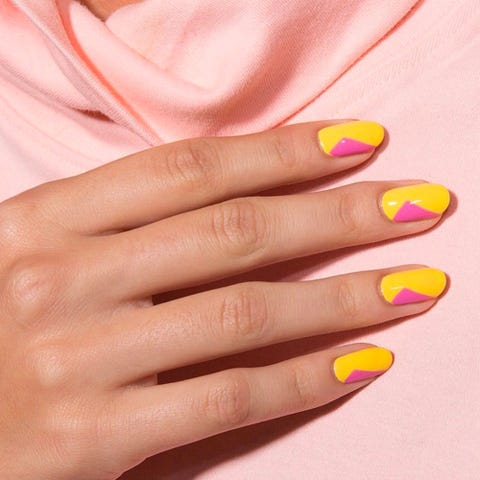 COURTESY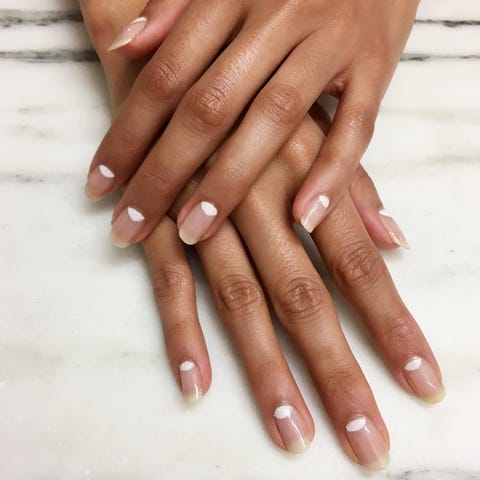 COURTESY OF INSTAGRAM
source: Elle