Consider this your one-stop shop for ogling the best looks from each standout collection showing at New York Fashion Week Fall 2020. From mainstays like Oscar de la Renta, The Row, Proenza Schuoler, Carolina Herrera, and Tom Ford to buzzy newcomers like Christopher John Rogers. We're your plum front-row seat to seeing what's next in fashion.
bellow ,See the Best Looks from New York Fashion Week Fall 2020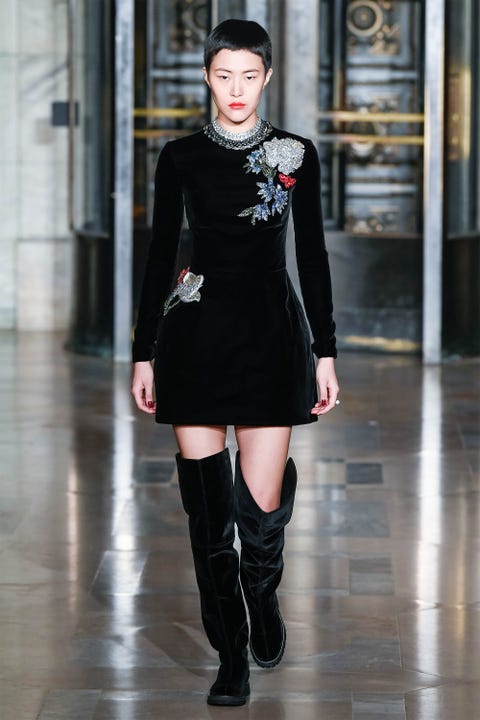 Oscar de la Renta
A night at the museum drew fashion's It-crowd at almost-10 p.m. on Monday night for Oscar de la Renta's Fall 2020 collection. Had it been a weekend, it would have been just the right time for a party. Also rightly so, given Laura Kim and Fernando Garcia's quick transition from tailored, high daywear to a display of party frocks. Crystals, beaded fringe, feathers, and full skirts were just a few of the dance-floor ready details on display. Highlights included the finale feathered looks, donned by Cara Taylor and Bella Hadid. And riffs on Scarlett Johansson's draped, corseted Oscars gown of beaded fringe. For those longing for the de la Renta DNA, that also came in droves. Mostly in the form of gathered taffeta skirts on bodices, fishtails, and high-low ballgowns. —Carrie Goldberg
Shutterstock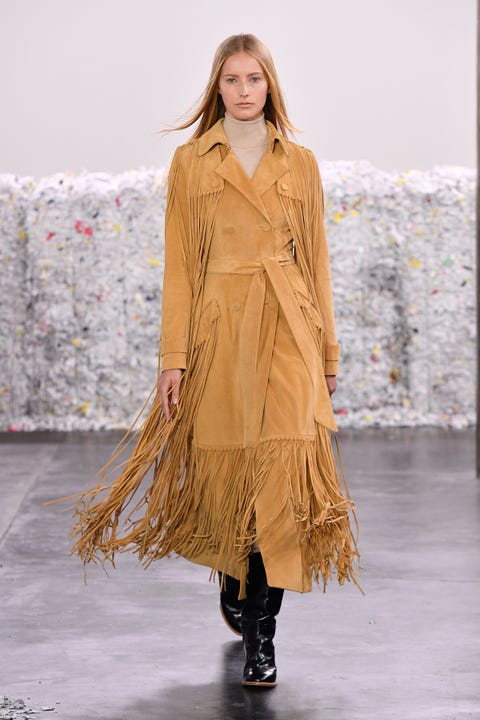 Gabriela Hearst
One gets the feeling that Gabriela Hearst pulled from all parts of her life when putting together Fall 2020. Fringe, tawny suede, and richly woven fabrics all belong on the Uruguayan ranch where Hearst grew up; it's easy to imagine her spending childhood hours studying similar styles, absorbing their inherent glamour while waiting for the day she'd become a "grown-up." The sleekness of her adulthood in New York City is represented by beautifully cut coats, chic dresses, and off-the-shoulder cashmere. Every designer approaches the idea of sustainability differently too, and Hearst's take is to look to the past. Hand-painted designs turn leather coats and accessories into pieces that will be kept for generations, and much of the knitting was done by Manos Del Uruguay, a non-profit cooperative of female artisans. Style plus substance, truly.—Leah Melby Clinton
GABRIELA HEARST / GREG KESSLER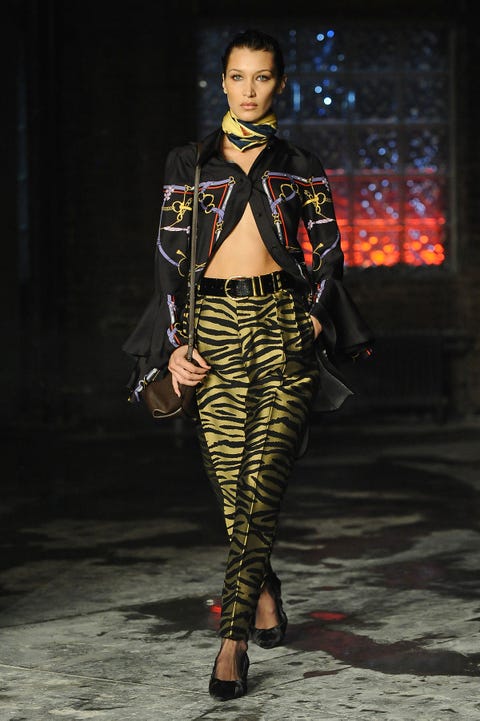 Khaite
While some names flash and burn out quickly, others track steadily upward. Khaite's Catherine Holstein decidedly belongs in the latter camp, and Fall 2020 confirmed that we'll continue to hear Khaite on the lips of cool girls everywhere for years to come. The newest collection presented like a tale of two women.
The first, embodied by opener Bella Hadid, has images of Mick Jagger dancing in her head, a sprinkling of louche fairy dust in her back pocket, and a moodboard tacked with ruffles, animal prints, and hot pants. The second? A modern swan borrowing some sartorial elements from gilded '80s wardrobes (think tulle, ruched taffeta, dropped waists, and puffed shoulders). Holstein doesn't make us pick a side either: Elements from both were mixed together to show that it's possible to have your cake and eat it too. After all, what's more modern than being impossible to categorize?—Leah Melby Clinton
GETTY IMAGES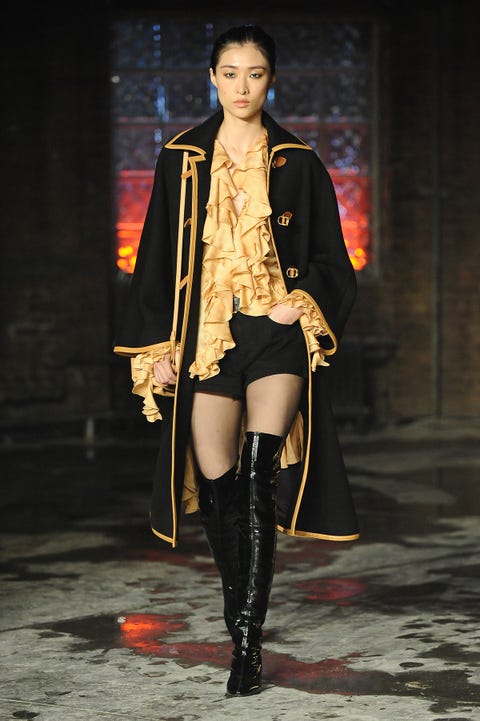 Khaite
GETTY IMAGES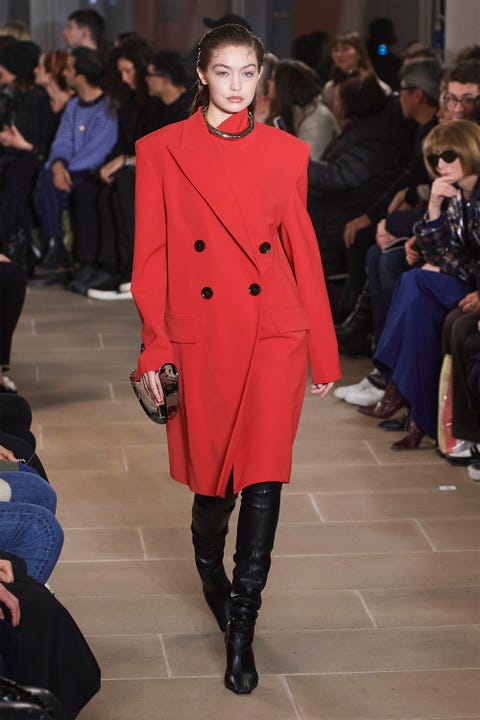 Proenza Schouler
IMAXTREE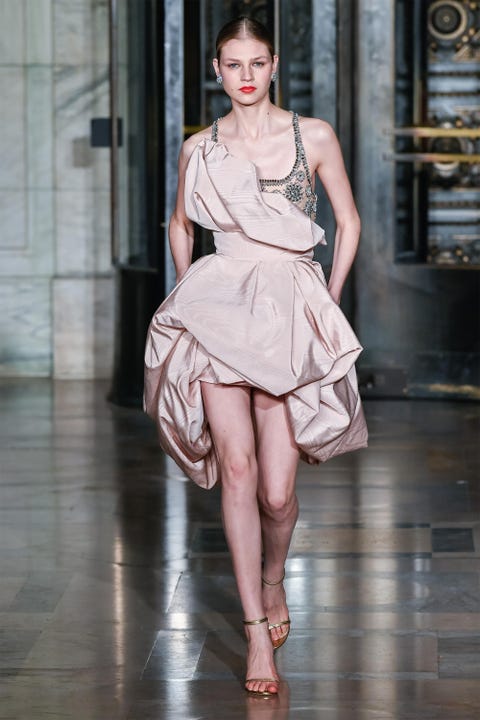 Oscar de la Renta
SHUTTERSTOCK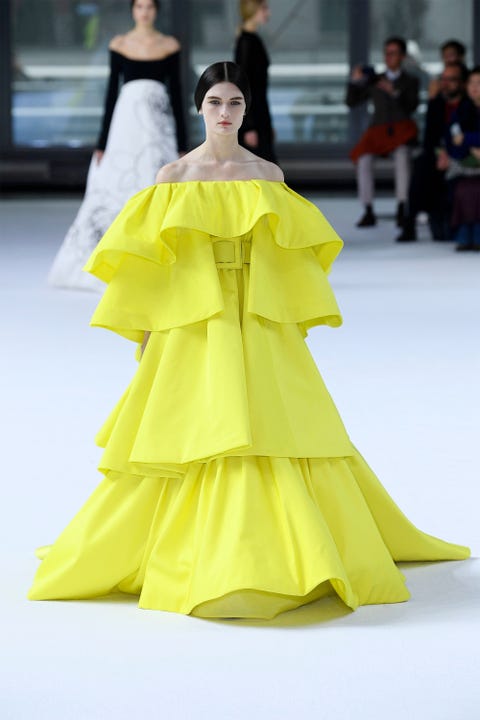 Carolina Herrera
GETTY IMAGES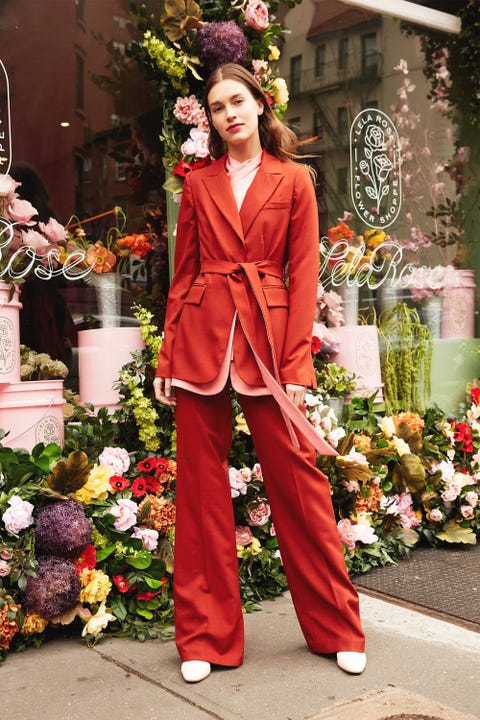 Lela Rose
Lela Rose is known for dressing the modern Southern Belle, the metropolitan hostess-with-the-mostest, and the woman who isn't afraid to be feminine and flirty—sans bad side. Her presentations, shows, and parties are known for being the industry's best, where attendees never leave hungry, thirsty, and without a party favor or two. This season, a store decked out so well one could think it was Rose's new flagship will host flower arranging and cake decorating classes along with cocktail parties and collection viewings. The down-to-Earth yet super-chic setting felt apropos for Rose's latest array, which infused some cool to her brand's codes—in the form of relaxed suiting, layering, and midi dresses worn over trousers. —Carrie Goldberg
COURTESY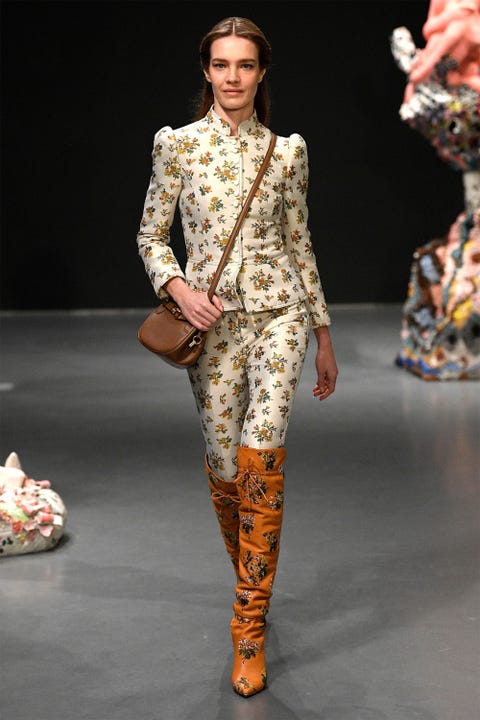 Tory Burch
There's nothing like a cup of coffee and a visit to a gallery on a lazy Sunday morning in New York. And while a New York Fashion Week Sunday morning is anything but lazy, Tory Burch welcomed attendees to her show at Sotheby's with a cup of piping hot Sant Ambroeus brew and an art-meets-fashion show. Sculptures by artist Francesca DiMattio, 11 of them to be exact, scattered the runway, serving as the backdrop to Burch's latest array. The designer describes DiMattio's work as pieces that "imbue the decorative with strength and power." Expectedly, Burch's collection did the same, softening the power of suiting with more fluid cuts, and smattering wear-to-work dresses with DiMattio's ladylike prints. —Carrie Goldberg
GETTY IMAGES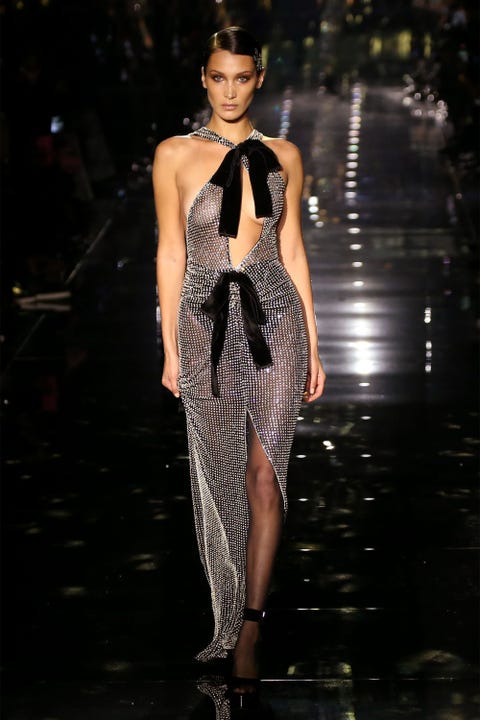 Tom Ford
GETTY IMAGES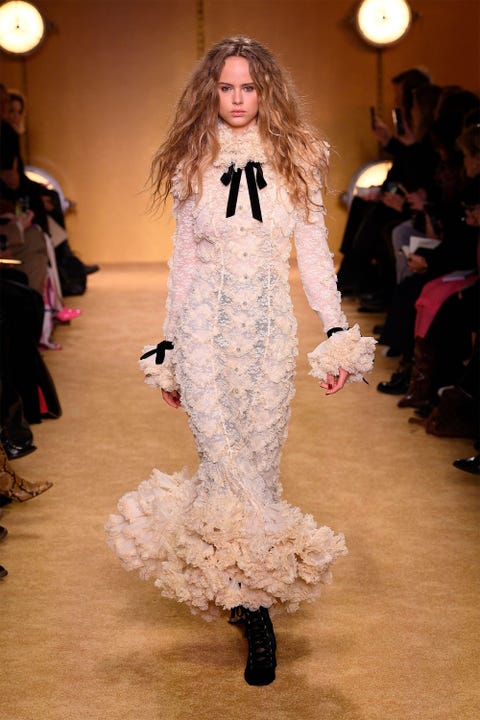 Zimmermann
GETTY IMAGES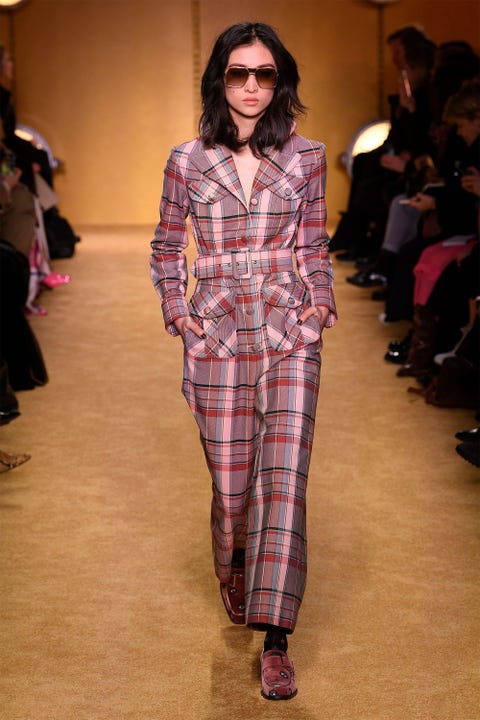 Zimmermann
Zimmermann's show notes announced the brand's dedication to helping Australia recover from recent wildfires. The brand is inherently Aussie, showcasing that laid-back seaside vibe so many Sydney natives share. The fall offering was a bit less boho beach girl and a bit more tailored, with bold, printed suiting. There were ruffles upon ruffles, and a poncho for those chilly Indian summer nights. —Kerry Pieri
GETTY IMAGES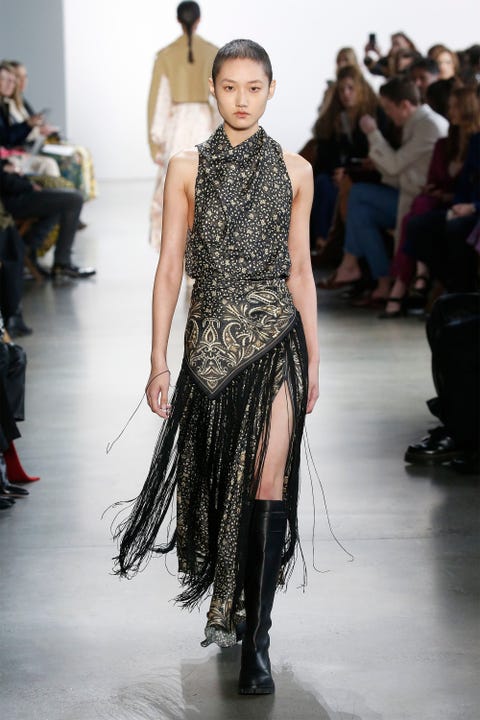 Jonathan Simkhai
GETTY IMAGES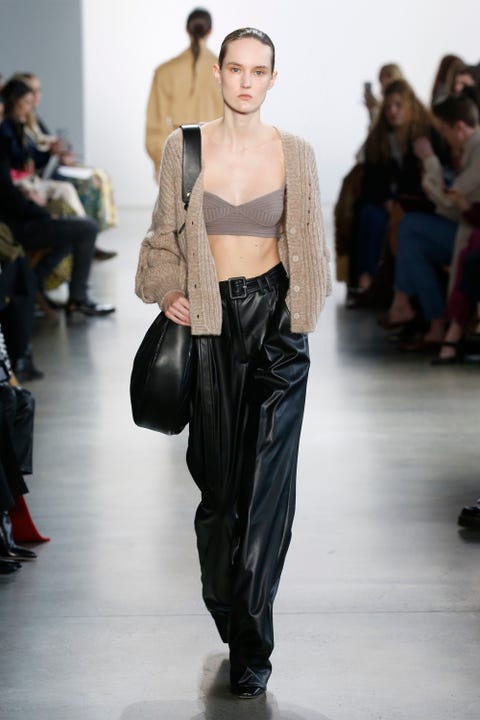 Jonathan Simkhai
GETTY IMAGES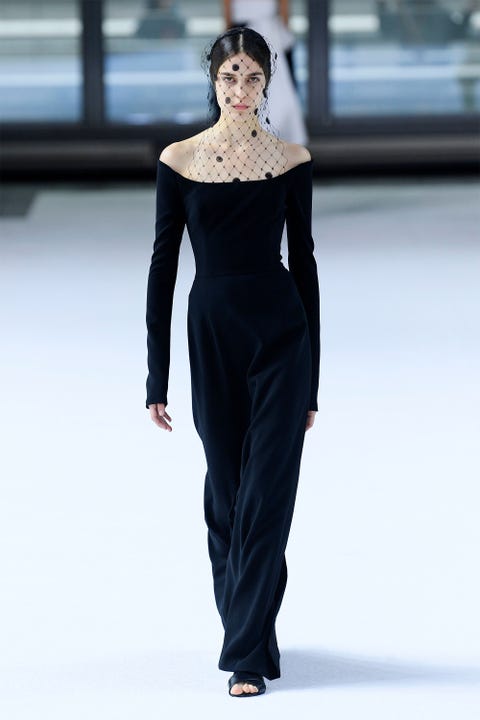 Carolina Herrera
GETTY IMAGES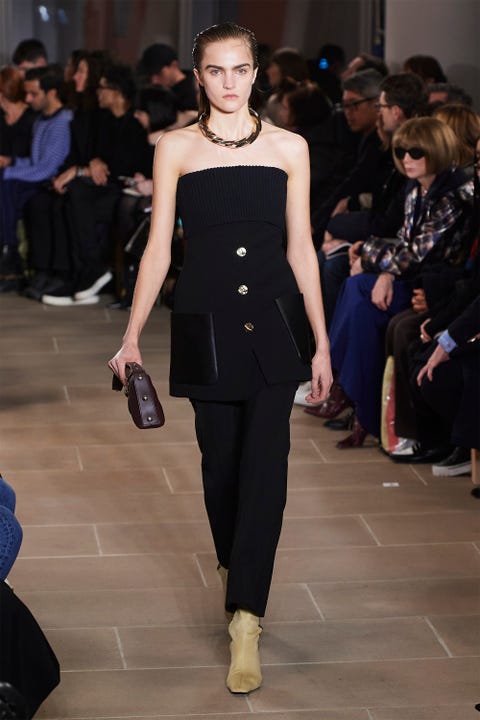 Proenza Schouler
IMAXTREE
source: Harpersbazaar