The 2020 Grammy Awards is the latest stop on the award season train—and the red carpet proved to be a stage for statement looks, despite some of the biggest names skipping out on a show-stopping arrival. Royalty like Beyoncé, Rihanna, JLo, and more skipped the carpet, leaving room for breakout stars to claim their style slot. Ariana Grande opted for a romantic dove grey; Dua Lipa, arm-in-arm with boyfriend Anwar Hadid, revived the '90s; and host Alicia Keys and Cardi B showed off enviable frames in second-skin sequins. Here, the best looks of the night from the 2020 Grammy Awards.Cardi B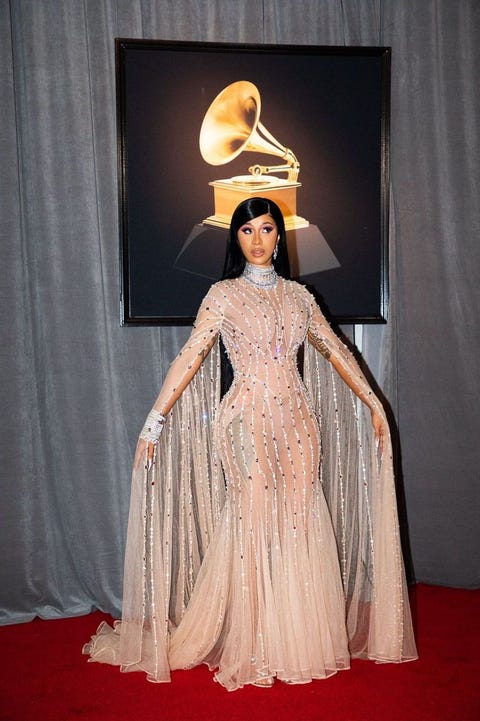 What: CustomMugler
Why: Sheer, sexy, and sparkling—this look is a walking piece of jewelry.
Ariana Grande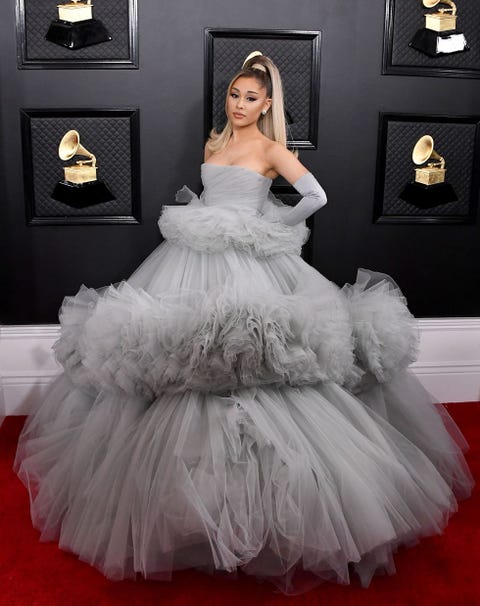 What: Giamabattista Valli
Why: The "Tale as Old as Time" songstress just traded Beauty and the Beast for Cinderella status.
Dua Lipa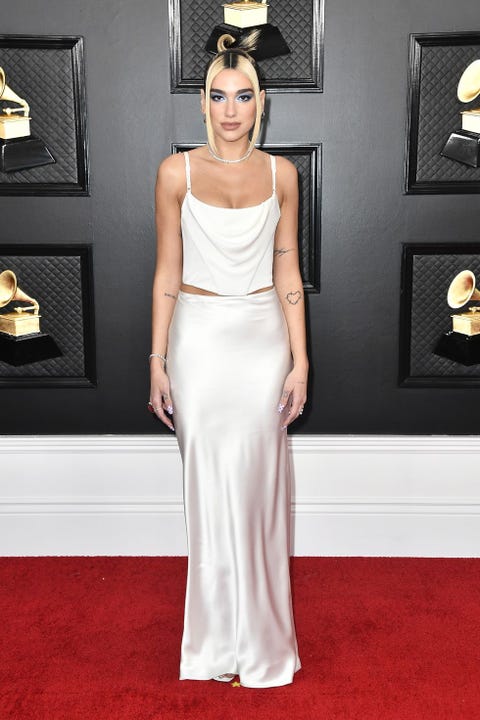 What: Alexander Wang
Why: In case you haven't heard: It may be a whole new decade, but long live the '90s.
Alicia Keys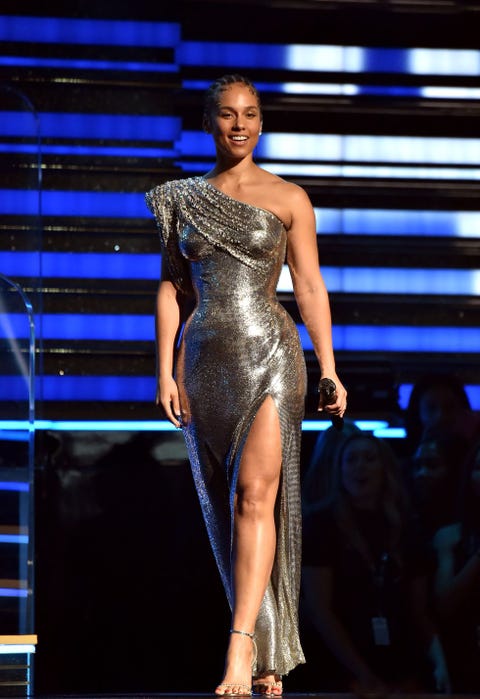 What: Atelier Versace
Why: This look embodied all the things we expect from the Grammy's best dressed, without trying too hard—from all-over sequins, to a cinched waist and a sky-high slit.
Rosalia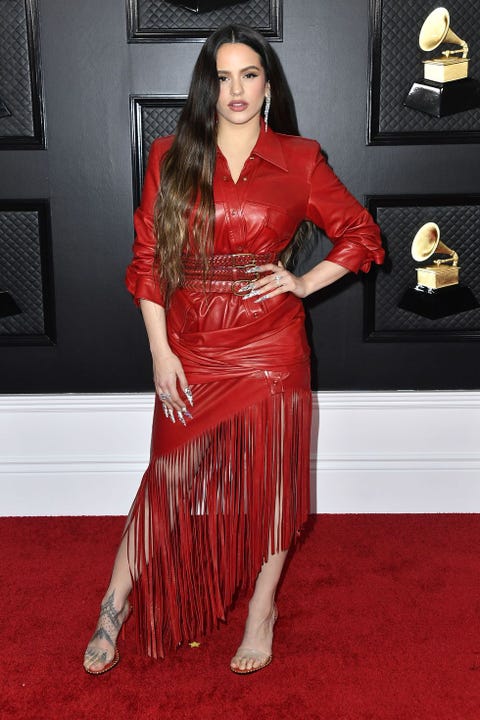 What: Alexander WangWhy: The Best New Artist nominee chose edgy all-over leather and loads of fringe over a dramatic ball gown for her Grammy debut.
Lizzo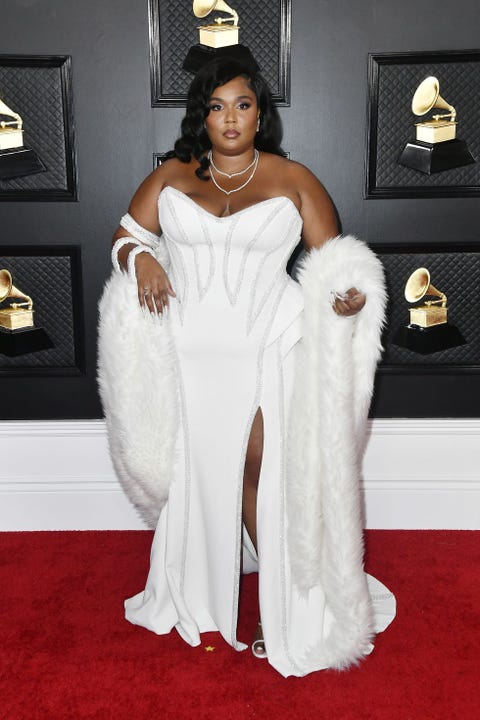 What: Atelier Versace
Why: The style star simultaneously channeled Brittany Spears and Jessica Rabbit—before having multiple costume changes to perform, present, and accept her (many) Grammy awards.
Grace Elizabeth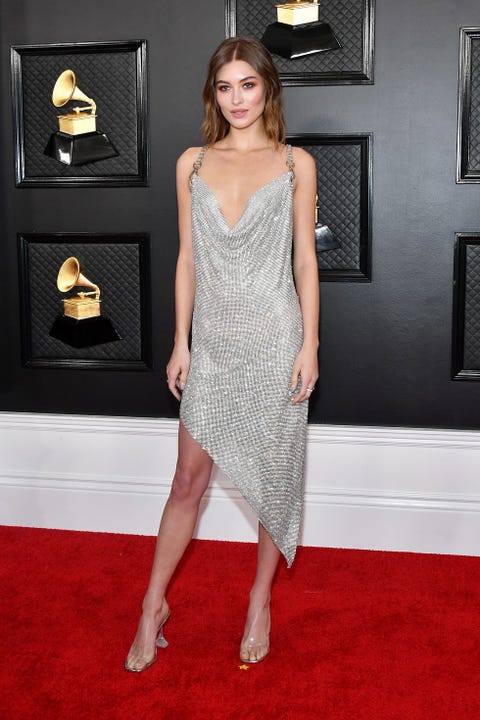 What: Giuseppe Di Morabito
Why: This look is the epitome of party-girl dressing goes red carpet, and reminds us of Paris Hilton and Kendall Jenner's best birthday party looks.
Gwen Stefani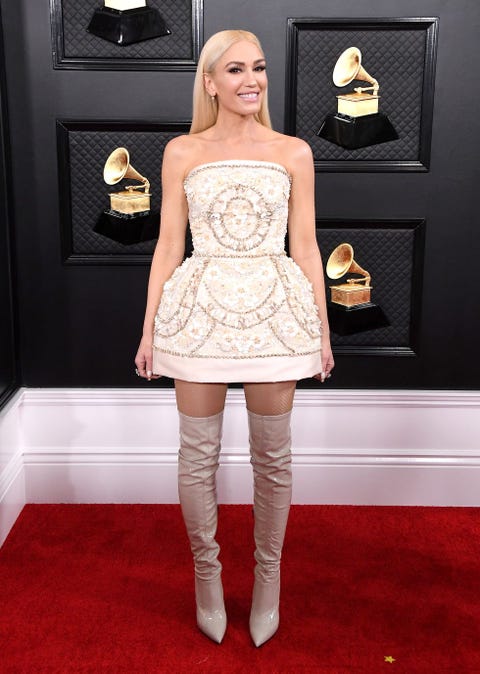 What: Dolce & Gabbana
Why: The dress was embroidered with shells collected by the singer's beau, Blake Shelton—and was ironically the perfect shade of bridal white.
FKA Twigs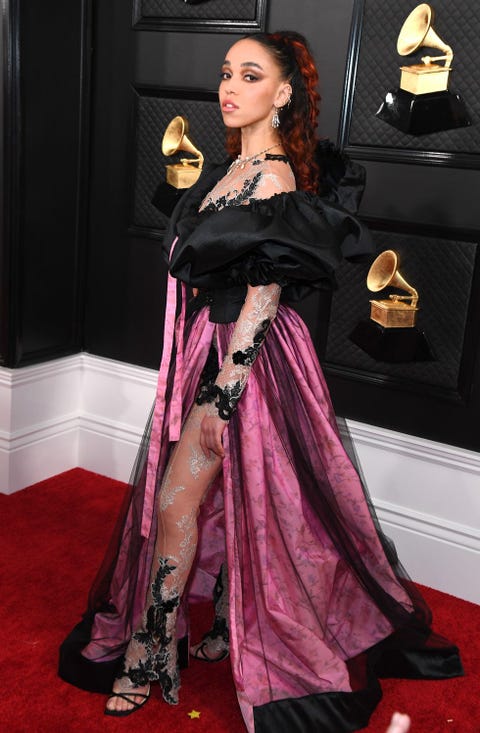 What: Ed Marler
Why: A grand, hooded gown with a sexy lace bodysuit beneath, this look was all about dark romance.
Billie Eilish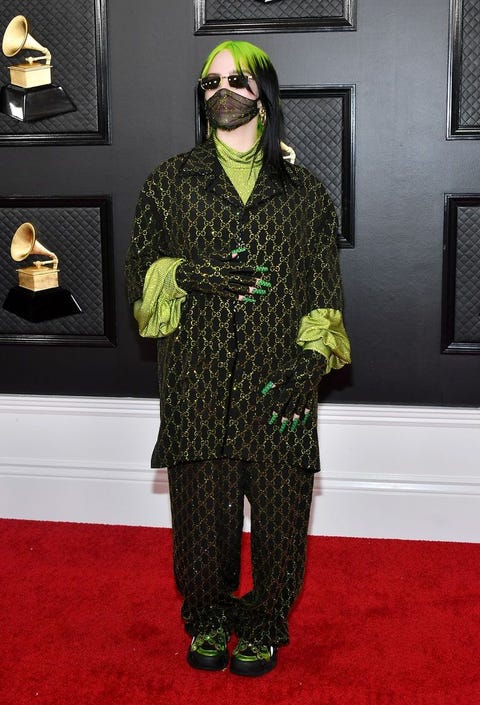 What: Custom Gucci
Why: The performer and nominee never fails to translate her personal style for the red carpet. This encrusted Gucci suit is case in point.
Camila Cabello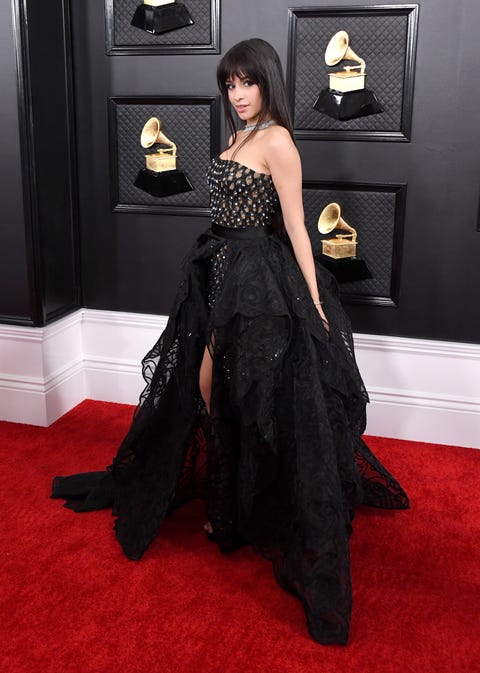 Camila Cabello opts a dramatic black Versace number.
source: harpersbazaar