Hairstyles and Haircuts
The struggle is real when you have fine hair: On a great day, you're lucky if it can hold a single curl, doesn't fall flat by midday, and isn't a grease ball by 3 p.m. (Also, don't even get us started on trying to find products that can manage our small-but-mighty mane.) Allow us to dispel a myth about fine hair: It is not necessarily thin hair. When we refer to our precious locks as "fine," it really just means the width of your hair is smaller than our thick-hair friends. That doesn't mean we can't spice it up every now and then, though. There are styles any fine-haired lady can keep in her pocket to make sure that at least her cut is intended to create the impression of texture and body. Fine hair spokespeople, otherwise known as celebs like Dakota Johnson, Halle Berry, Kerry Washington, and Cameron Diaz, have been reigning champs against the battle of flat hair for years. We have the pictures to prove it! Go bold and perhaps choose a style that's sure to fall into one of this year's hair trends, or work your natural assets with one of these 26 Hairstyles and Haircuts , ahead.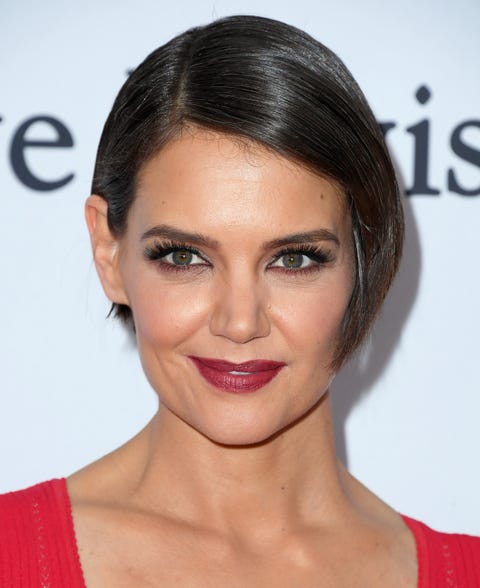 This Tucked Behind the Ear Bob
This makes a dramatic statement, just like Katie Holmes did here. Show off your features or earrings that can't be missed with this polished hairstyle. Pin back your hair with bobby pins if you want to keep everything nice and tight.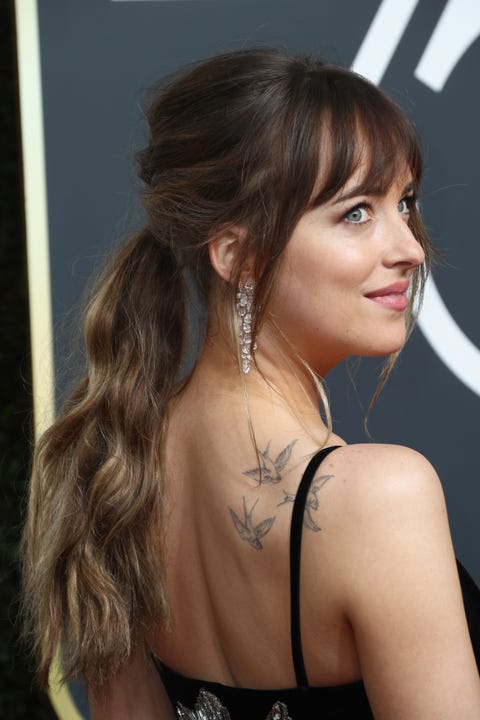 This Wavy Ponytail with Bangs
Dakota Johnson's ponytail has anything you could ever need: the length, the waves, the wisps perfectly framing her face. Opting for a wavy ponytail instead of a straight one will make your hair seem thicker and longer, which is like, always the goal.
FREDERICK M. BROWN/GETTY IMAGES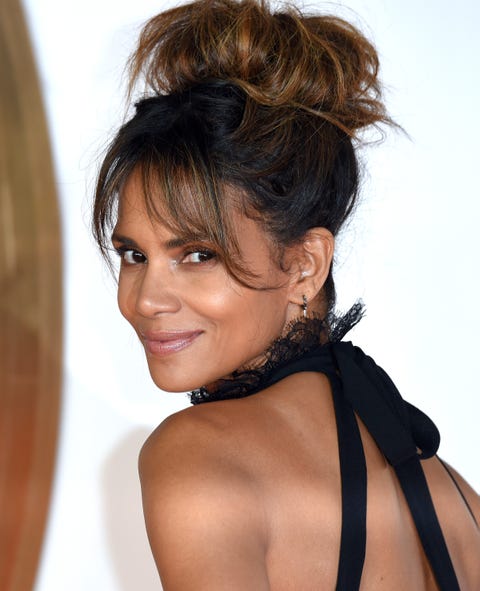 This Wispy Updo
Halle Berry has had #hairgoals for years, and the way she rocks this wispy updo is *chefs kiss.* There's something about a little hair in your eyes that just adds mystery, romance, and glamour all at the same time. From weddings to the classic Sunday stroll, this hairstyle is perfect for any occasion.
ANTHONY HARVEY/GETTY IMAGES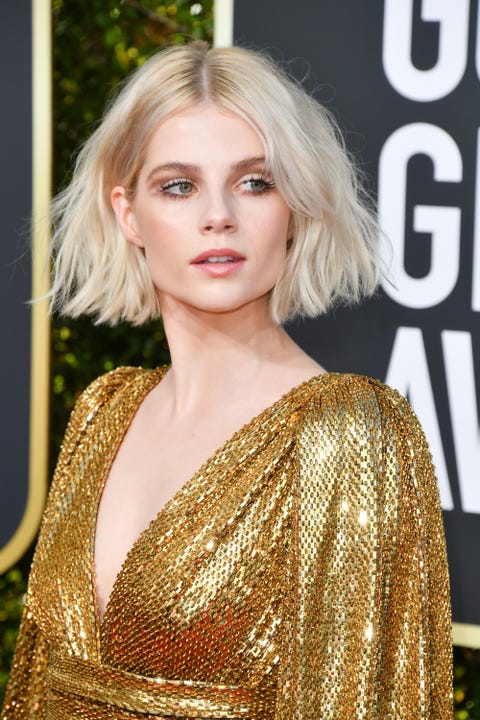 This Flipped-Out Bob
When you're feeling a little dramatic, may we suggest a flipped-out bob? Channel your inner '60s and add some textured waves to spice things up a little. Lucy Boynton did it here at the 2019 Golden Globes, and the results were red carpet-worthy.
GEORGE PIMENTEL/GETTY IMAGES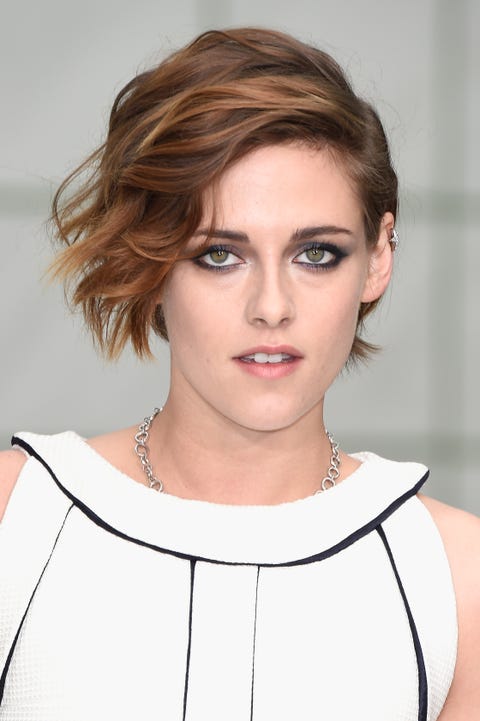 This Asymmetrical Short Cut
Of course Kristen Stewart, the queen of cool-girl styles, rocked this edgy short cut the best way. Her deep side part graced one side of her hair with so much volume. Maintain your texture for hours on end with a layer of L'Oreal's Boost It Air-Blown Texture Mist ($5). To trick the eye with faux volume, all you have to do is tuck the other side of your hair behind your ear, and take a flat-iron to recreate this fluttery texture.
GETTY IMAGES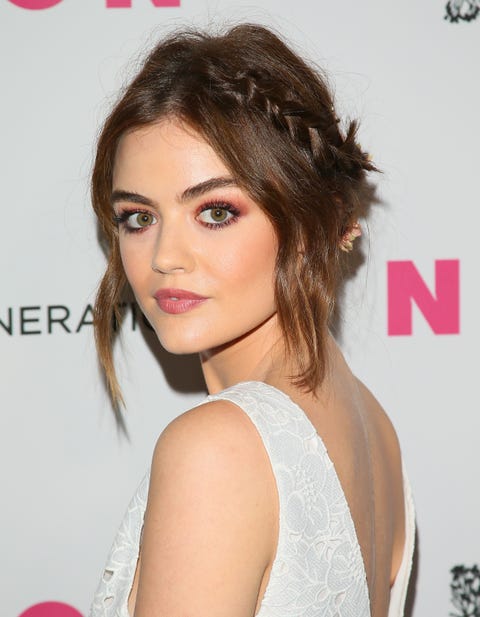 This Braided Victorian Updo
This crown braid swept into an updo looks like it was made for Lucy Hale. She's a boho princess in this elegant style. And is that a flower I see peeking in the back? Gorgeous. Updos are not only photogenic if you have a fancy event on your calendar, but they're ideal for fine hair because the style adds so much shape and structure
GETTY IMAGES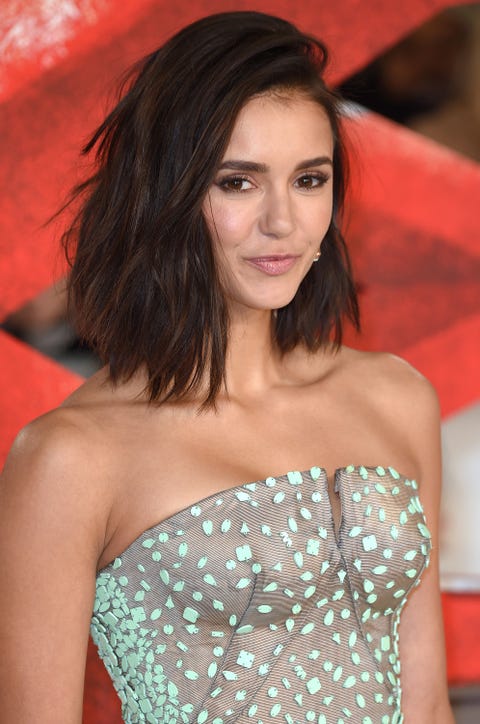 THis Mis-Matched Length Bob
Nina Dobrev proves you can absolutely make your hair's mis-matched length look so chic. Asymmetrical cuts are in: It basically allows one side of your hair to borrow more weight than the other, which in turn means TEXTURE. You don't even have to try hard either. For a beachy style like this, you need a salt texturizing spray, which will do most of the work for you. You may need to take a flat-iron to style a few of your pieces in the front, then scrunch the ends for even more of an effortless finish.
GETTY IMAGES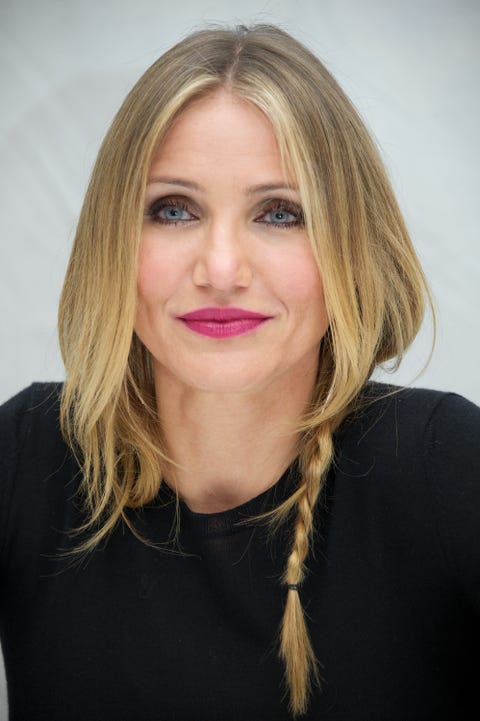 This Loose Braid
Cameron Diaz is completely owning this easy braided style. There's absolutely nothing wrong with taking things back to the basics with a good old-fashioned braid, but what truly elevates this style is the loose ends falling so perfectly in the front. Allow them to hang freely in the front, and sweep the rest of your hair back into a loose braid fastened by a hair band to keep it from unraveling. Use a mini flat-iron to add a few bends if you want.
GETTY IMAGES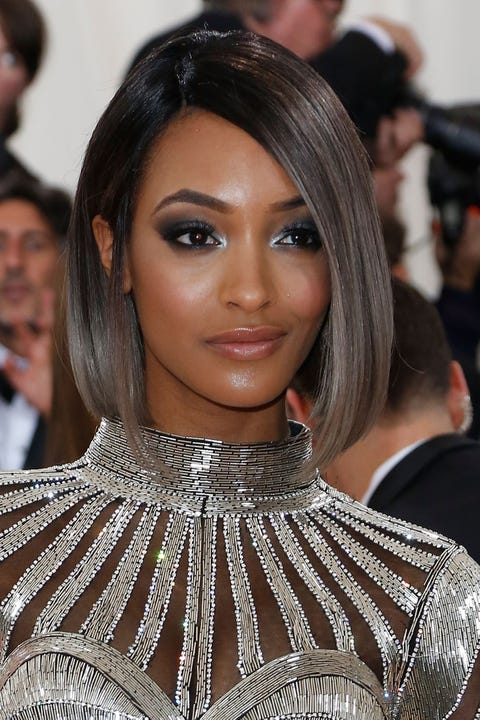 This Silver, Sleek Bob
There's nothing a cool color can't do for your hair. Coating your hair with a color of your choice is an easy distraction; everyone will be too busy complimenting you on your hair color, rather than your texture. Be sure to consult a professional colorist to figure out which shade will suit your skin tone best. Jourdan Dunn was a walking goddess at the Met Gala with this cool-toned, silver hue.
GETTY IMAGES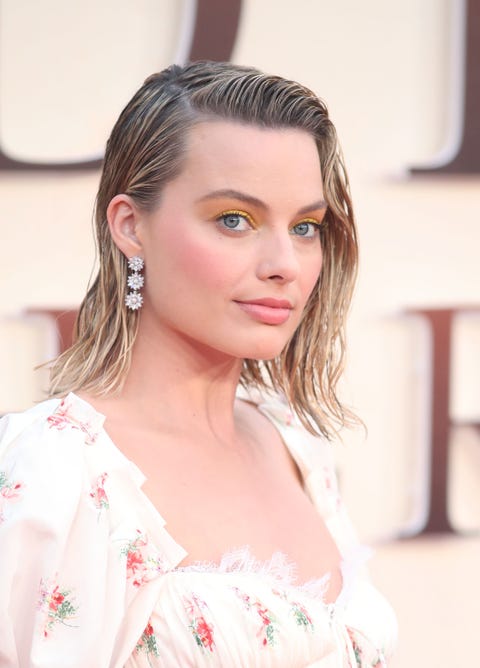 This Wet Look
Styling your hair like you literally just stepped out of the shower is a vibe. I like to call this style Lazy Girl 2.0. The lovely Margot Robbie wore this stunning wet style on the red carpet, which illustrates how transforming your texture lends so much body to limp strands. Rake a bit of Dream Coat Color Wow's Anti-Humidity Hair Treatment ($28), which happens to be Kim Kardashian West's go-to for those iconic sleek ponytails of hers, through your hair for frizz control and to amplify your glossy shine.
GETTY IMAGES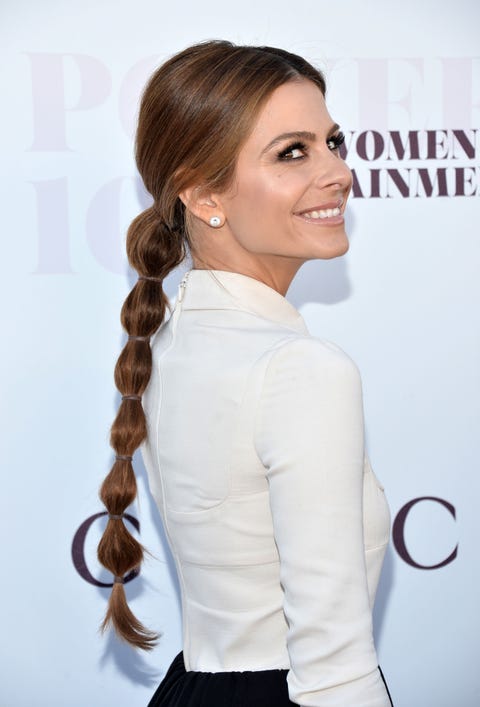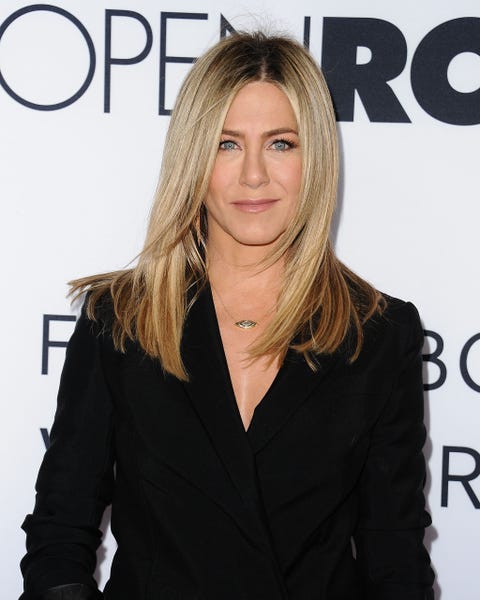 This Layered Look
Jennifer Aniston is more famous for her layered "The Rachel" than any other hairstyle, and she's continued to style her hair in similar layers throughout her career. Why? Layers work super well on fine hair to give it shape and body. Instead of a flat curtain of hair, you've got plenty of gorgeous layers to style and work with.
source: marieclaire