Switch up your signature look and try a braided Hairstyles, the single best way to let your creativity shine through. Hey, your messy ponytail had a good run! But after a lifetime of being haphazardly twisted and tied-up, it's begging to be retired. And if straight hair is your signature style, please put down the flat-iron now: heat damage is real and will be at an all-time high now summer's here. Cut your styling time in half by going for a effortlessly cool, easy-to-manage protective style. With a new season upon us, why not try one of these ridiculously pretty, celeb-inspired braided styles instead.
The styling options are endless when it comes to braids. From an accessorized crown braid to jumbo knotless box braids, you have choices galore. We've pulled braids from far and wide to present you with all types of looks suitable for every occasion and hair texture. Some of these styles may take a great chunk of your day to achieve but will last for weeks, while other styles can be achieved in no time at all. Ahead, we've rounded up 40+ mood board-worthy braided styles to inspire your next look.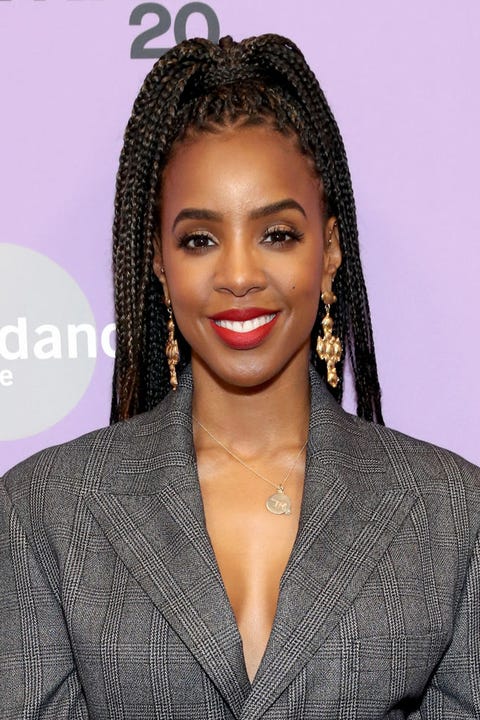 Kelly Rowland
We understand, retiring your everyday top knot or ponytail is difficult. So why not just switch it up a bit with box braids styled into a high pony instead? It's a protective style that's perfect for summer months.
CINDY ORD/ GETTY IMAGES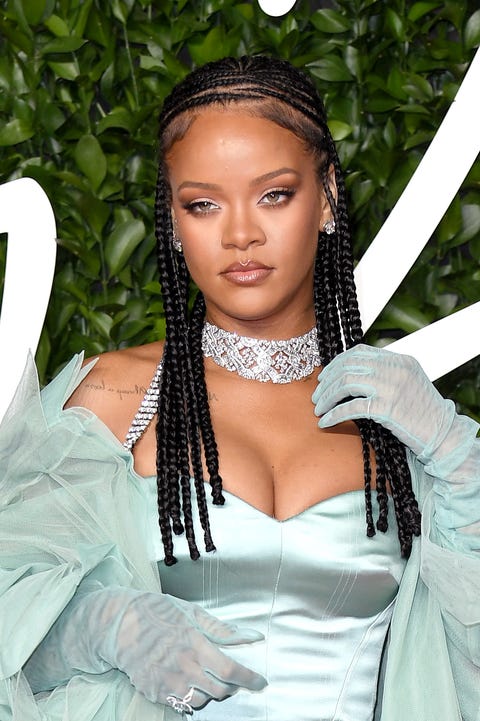 Rihanna
Rihanna proves that you can still be the belle of the ball with criss-crossing cornrows and laid baby hairs. To replicate this slicked look, apply edge control on your baby hairs using a small toothbrush, then tie your hair down with a silk scarf.
KARWAI TANG /GETTY IMAGES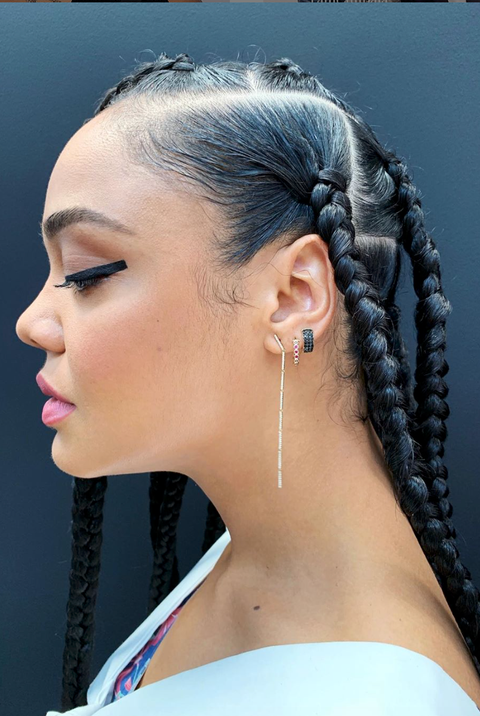 Tessa Thompson
Jumbo knotless braids are never not a good idea. Not only is this style completely painless to install, but you can cut the styling time in half compared to small individual braids if your patience wears thin.
@LACEYREDWAY/@TESSATHOMPSONINSTAGRAM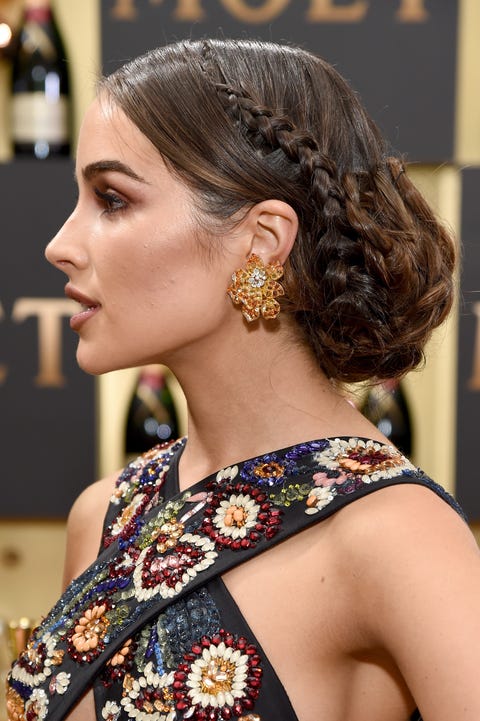 Olivia Culpo
If looking regal is your vibe, do as Culpo did and add a mesmerizing twist to your formal updo with a medium-sized braid along the side pulled back into a bun of ringlets.
MICHAEL KOVAC/GETTY IMAGES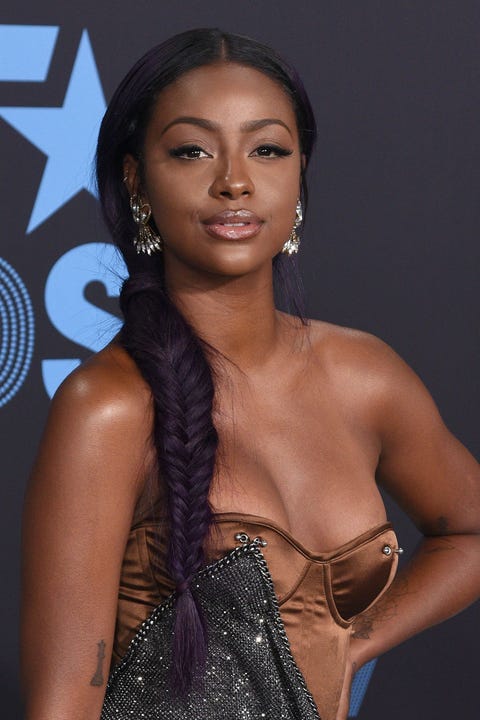 Justine Skye
Sometimes, simplicity reigns supreme. Justine Skye stuns in a loosely braided fishtail braid with a subtle violet tint you can't help but notice.
C FLANIGAN/GETTY IMAGES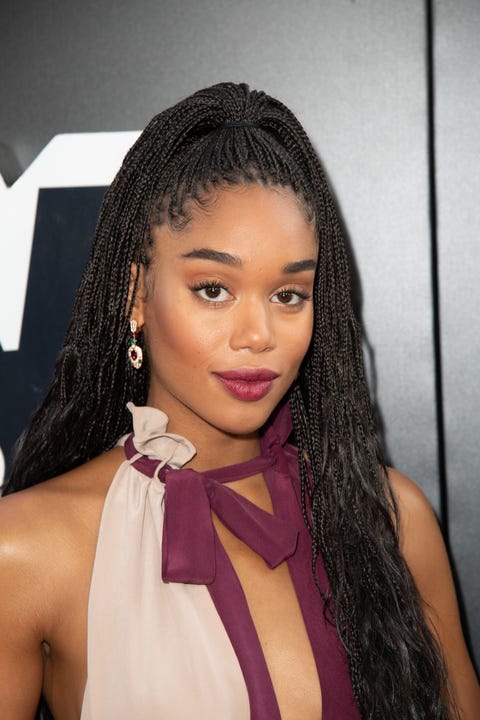 Laura Harrier
Granted, this style is absolutely beautiful, but please note that these long micro-braids take quite a while to complete (usually six-plus hours depending on the braider). The plus side is the versatility. Rock your braids half-up like Harrier, in a low ponytail, or even up into a top knot—the styling options are endless.
EARL GIBSON III/GETTY IMAGES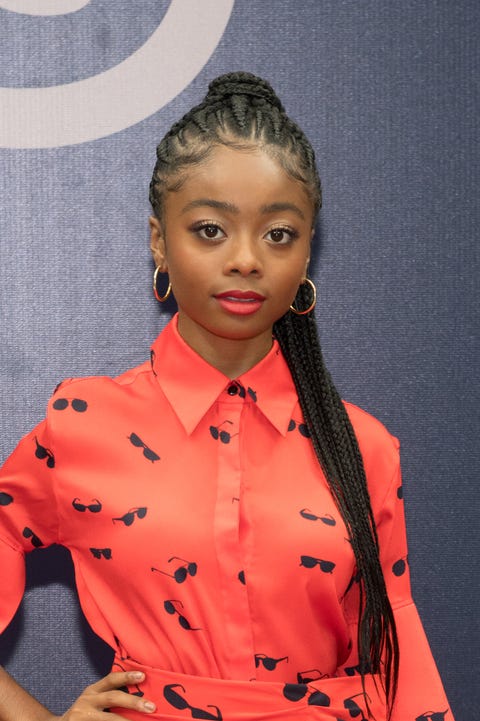 Skai Jackson
For a sleek and effortless style, braid your cornrows into a high ponytail like Jackson. Warning: you may want to swing your ponytail back and forth every time you pass a mirror. Embrace it!
NOAM GALAI/GETTY IMAGES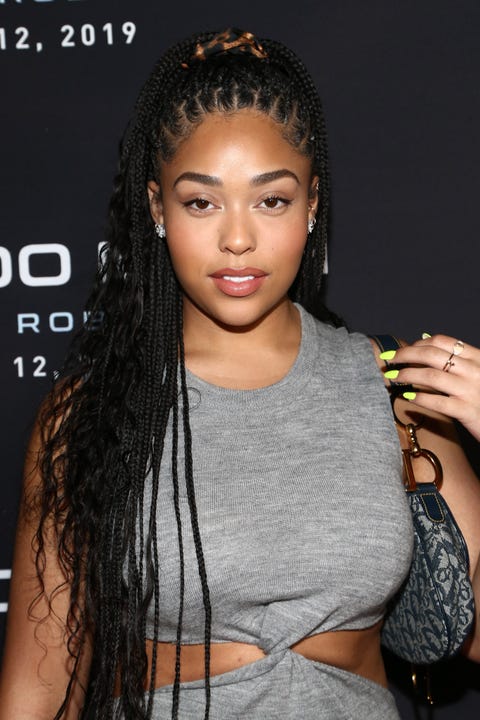 Jordyn Woods
Here, another example showcasing the beauty of versatility with wearing tiny box braids. Woods looks incredible in this '90s staple, the half-up, half-down hairstyle.
TOMMASO BODDI/GETTY IMAGES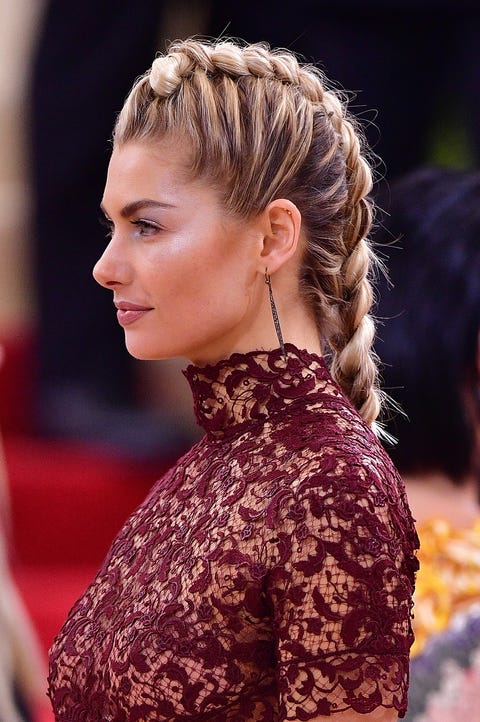 Jessica Hart
Switch up a simple French braid by showing off your highlights with an elongated mohawk like Hart. Her hair color completely steals the show in this braid.
JAMES DEVANEY/GETTY IMAGES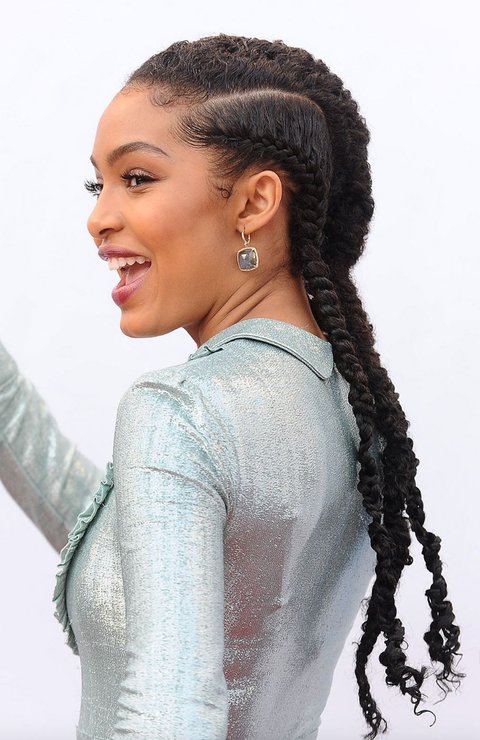 Yara Shahidi
Triple cornrow braids look divine and literally take no time. Curly girls: Shahidi shows you can totally pull this style off.
GETTY IMAGES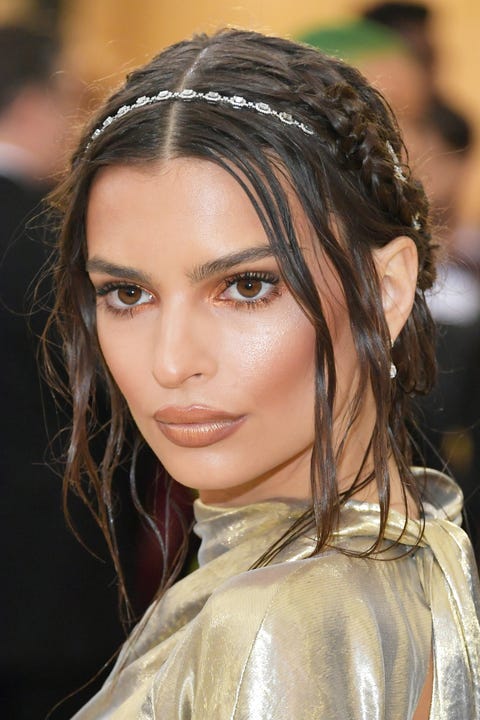 Emily Ratajkowski
Ratajkowski giving golden goddess vibes with her crown braid coupled with face-framing layers and a dainty headband for an extra ethereal effect.
GETTY IMAGES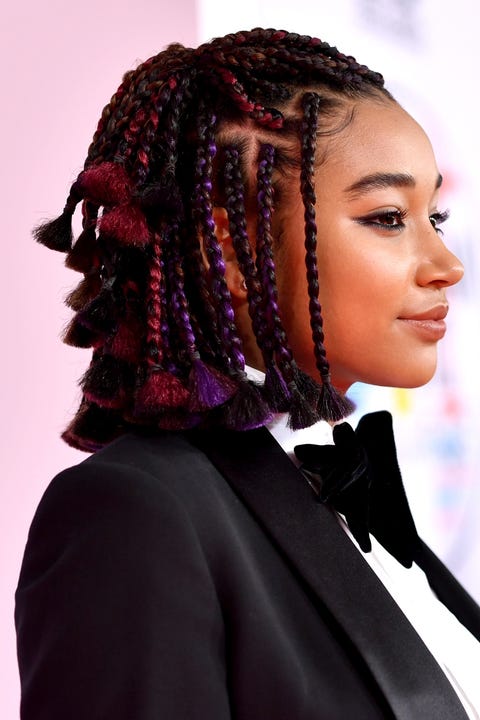 Amandla Stenberg
Single box braids are more fun with splashes of color, as gorgeously proven by Stenberg. Plus, this style requires zero commitment to permanent color because they're extensions.
GETTY IMAGES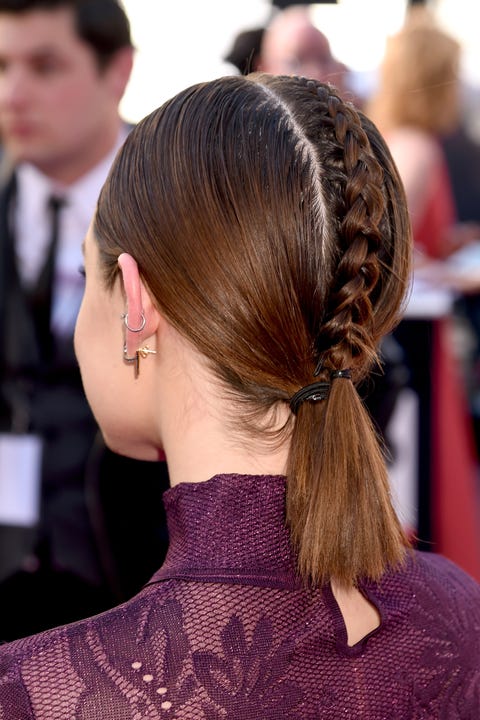 Lucy Hale
Remix a sleek low pony with a center braid, which evidently will steal the show. All you need is a good pomade and boar bristle bush to replicate Hale's slick-back.
GETTY IMAGES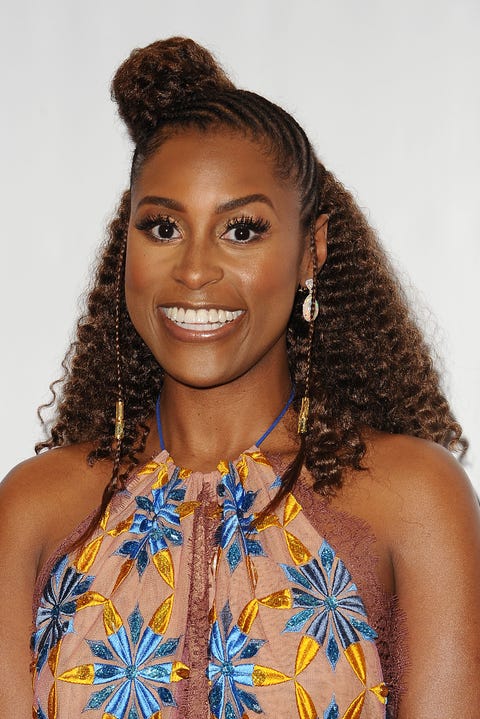 Issa Rae
Leave it to Issa to wear a side bun so well. And you're in luck because this style requires half the work. Let the lower half of your hair hang freely, and braid the top up into a side bun. Bonus points for accent braids on the side because they're more fun.
GETTY IMAGES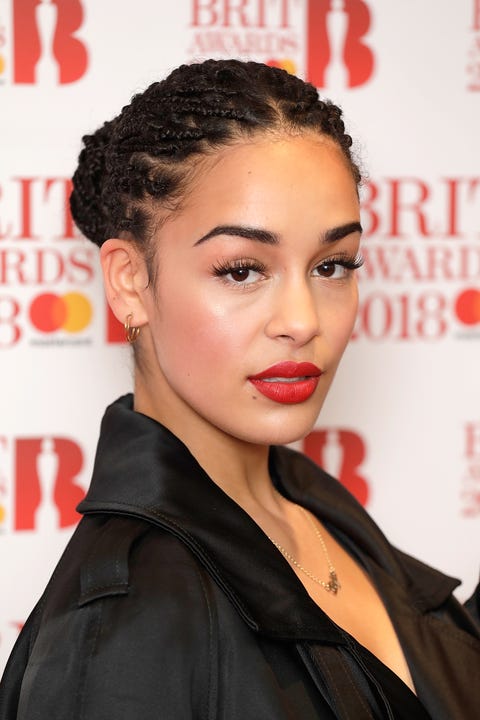 Jorja Smith
Try to take your eyes off of Jorja Smith's angelic face and focus on her box braids. These tiny, individual braids grant you the freedom to wear your hair in an array of styles, like a simple low bun.
GETTY IMAGES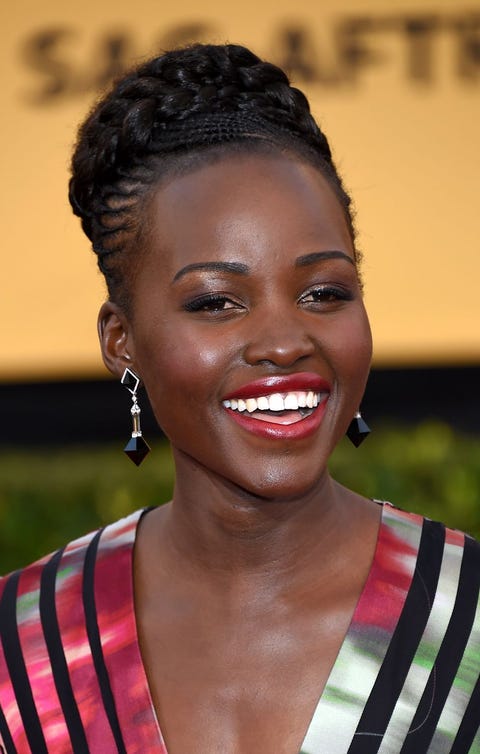 Lupita Nyong'o
Just when you thought Nyong'o couldn't look any more regal, single cornrows add a dimensional layer of elegance to her braided updo. The lesson: Cornrows will single handedly jazz up a classic look.
GETTY IMAGES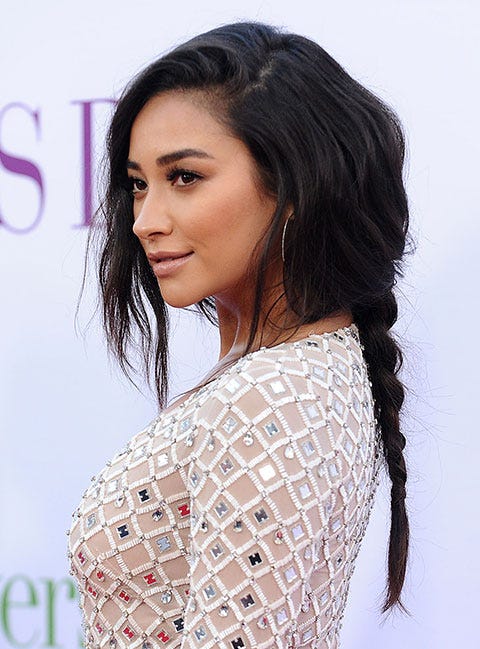 Shay Mitchell
The ultimate this-ol'-thing hairstyle, Mitchell's low and loose three-strand braid defies gravity with a billion face-framing layers.
GETTY IMAGES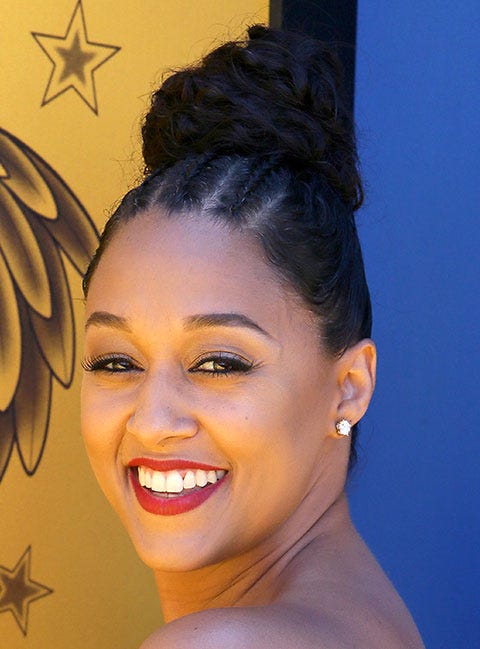 Tia Mowry
With triple cornrows scooped and wrapped into a braided knot, Mowry's bun feels anything but boring.
GETTY IMAGES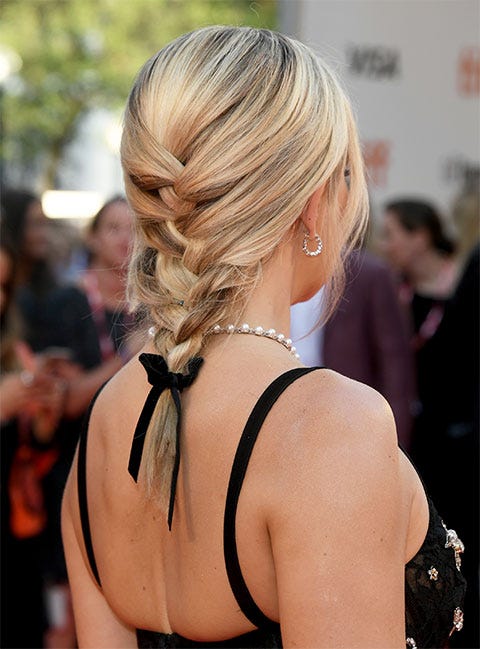 Kate Hudson
A bow by any other name is still a bow, but tie it around soft, segmented French braid, and it becomes decidedly less elementary.
GETTY IMAGE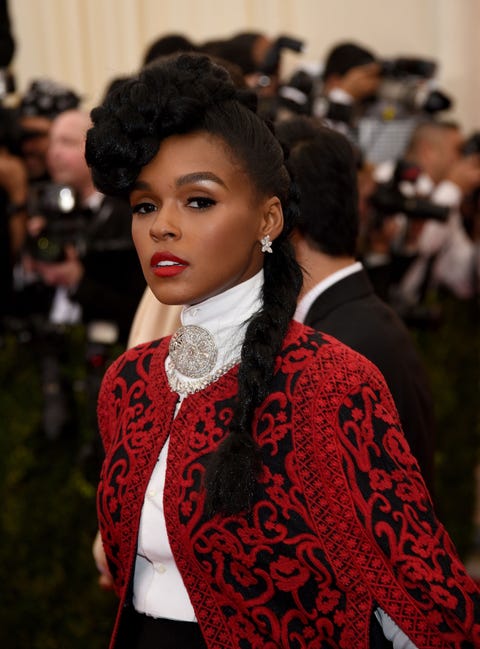 Janelle Monáe
The bigger and bolder, the better, according to the very wise Janelle Monáe. Here she piles a tilted braid atop her head and lets the rest hang down on her shoulders in a side braid.
GETTY IMAGES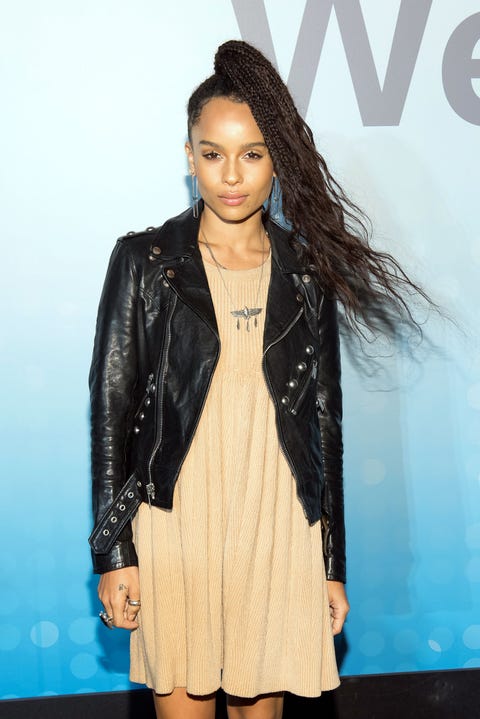 Zoe Kravitz
Kind of like Beyoncé's high side ponytail, except Kravitz has swept up her natural braids atop her head.
GETTY IMAGES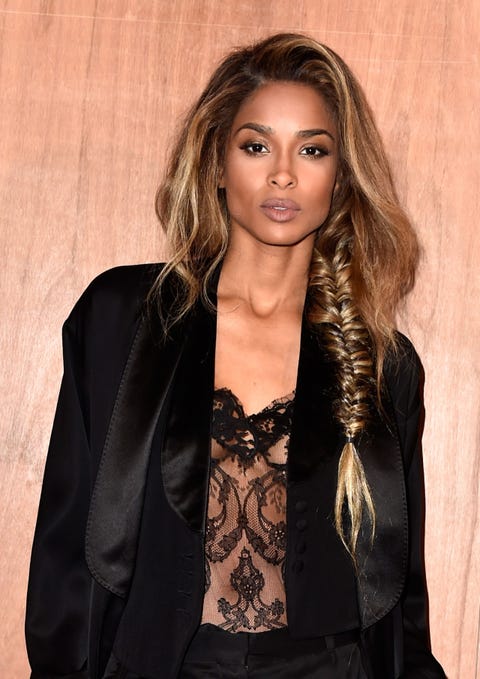 Ciara
A stunning take on the fishtail braid: half of the hair coiled up in a tight sight braid and the other half left loose and flowing on top.
GETTY IMAGES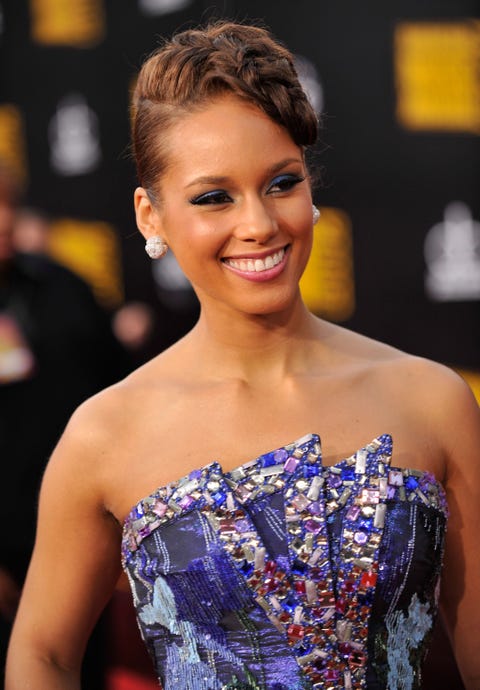 Alicia Keys
An especially creative way to wear braids? Pulling your hair into a braid that starts from the back of the crown and pinning it up along the side of your head. Difficulty Level: Expert.
GETTY IMAGES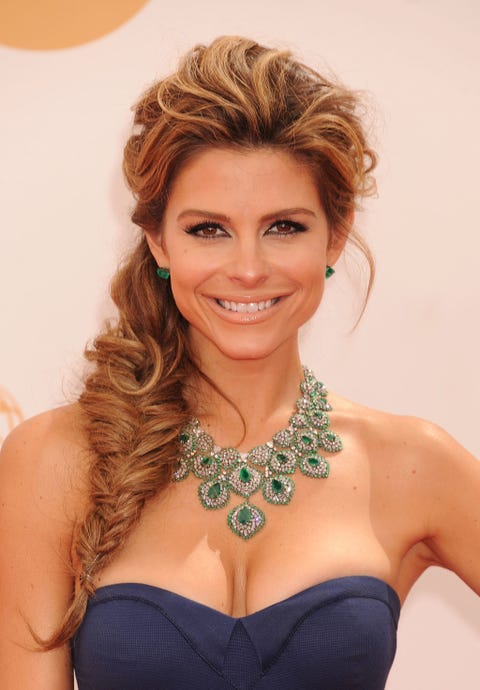 Maria Menounos
A stylized fishtail that focuses on adding wavy volume to the top of the crown and thick, puffy pancaking (or flattening out) to the braid itself.
GETTY IMAGES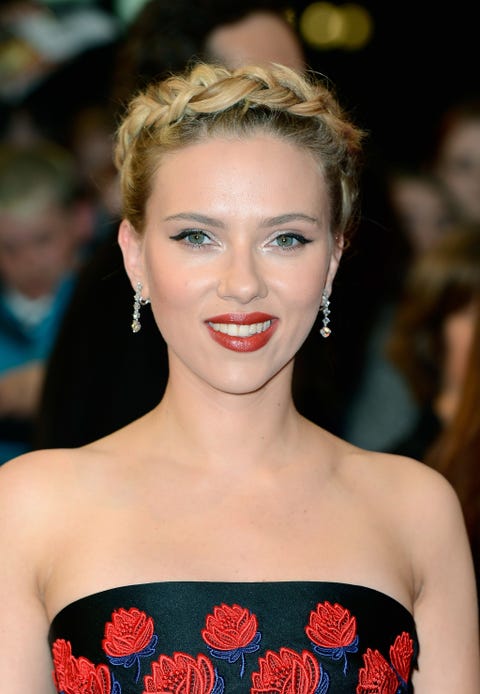 Scarlett Johansson
Exhibit A: The Milkmaid. It does wonders when you don't want a single hair in your face.
GETTY IMAGES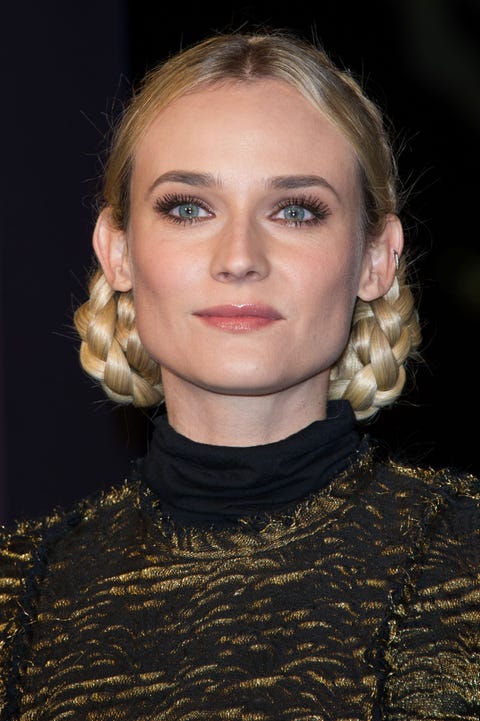 Diane Kruger
Exhibit B: Two exquisite pigtail buns that look like the modern version of the Princess Leia style.
GETTY IMAGES
source: marieclaire