Maybe it's no secret that jewelry is a fun way to make your rings style. All the necklaces in the world, rings have become the most important part of my jewelry collection. That's mainly because there are so many types of rings.
Especially, when talking about "fashion" rings and even mood rings.
You can wear as many types of rings at the same time. Pile a ton on one finger, separate them, mix metals…the jewelry world is your oyster. Get started by learning the array of rings available for you to choose from, below.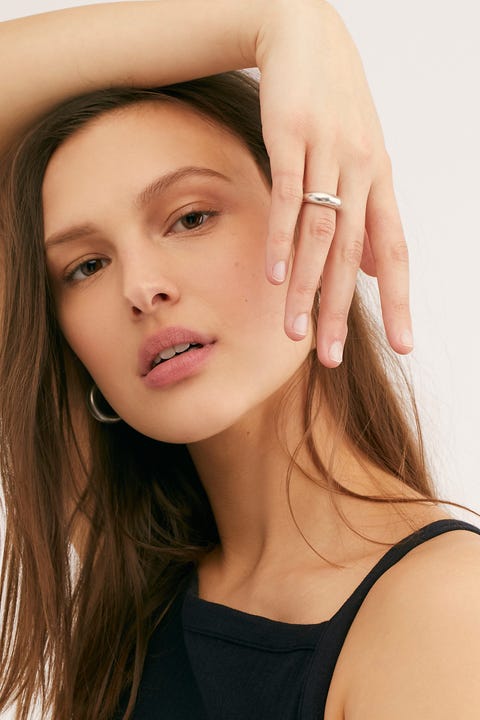 1.Emeile Grande Ring
A tubular, rounded piece in gold or silver will seriously upgrade any ring party you have. These pair particularly well with thick, juicy hoop earrings, like the ones the model wears here.
WOLF CIRCUS freepeople.com
---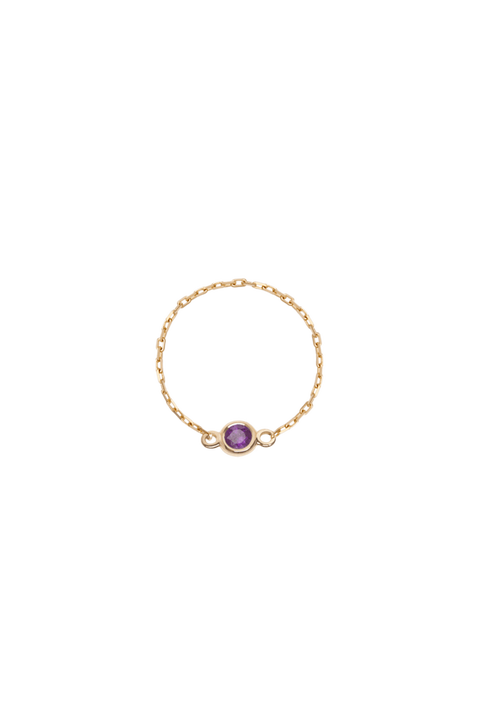 2.Birthstone Bezel Ring
Remember when birthstone jewelry was…the most important accessory you could buy? Well, nothing's changed, btw. This one combines the birthstone with a delicate chain ring for an updated version of the look.
AURATE auratenewyork.com
---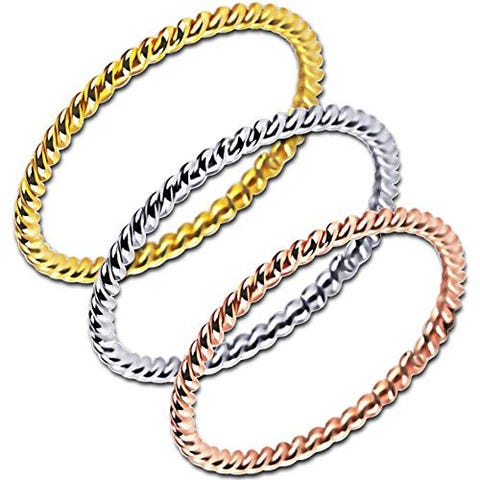 3.Braided Stainless Steel Stackable Rings
When considering a new ring to add to your plentiful stacks, it's always fun to find a band that has a little something extra going on. Enter the braided band.
JUDE JEWELERS amazon.com
---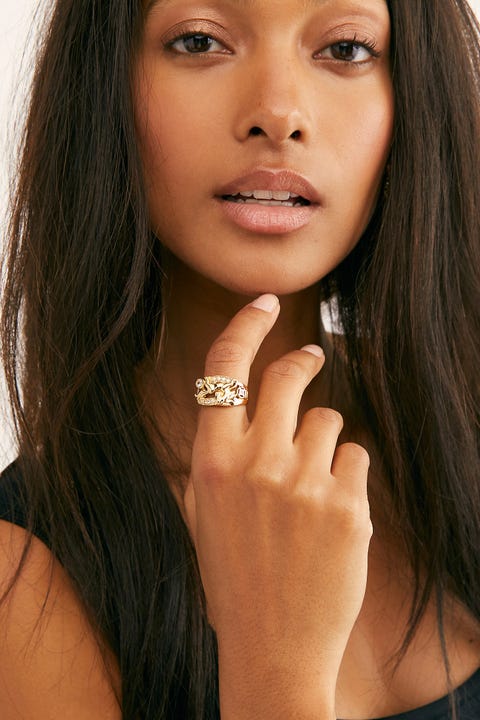 4.Free Spirit Ring
A quirky cocktail ring is nothing if not a conversation starter. Wear this horse-themed one to your next party and see what I mean.
VANESSA MOONEY freepeople.com
---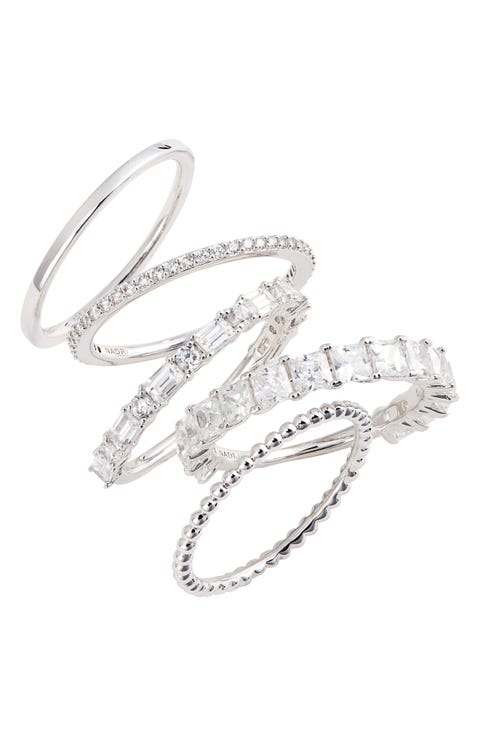 5.Set of 5 Stacking Rings
Okay, stacking rings are maybe one of the most important types of rings you could invest in right now. They're everywhere—and they deserve to be. Getting a pack of these little baubles is fun because they all have a similar theme, but each ring is strong enough to wear on its own too.
NADRI nordstrom.com
---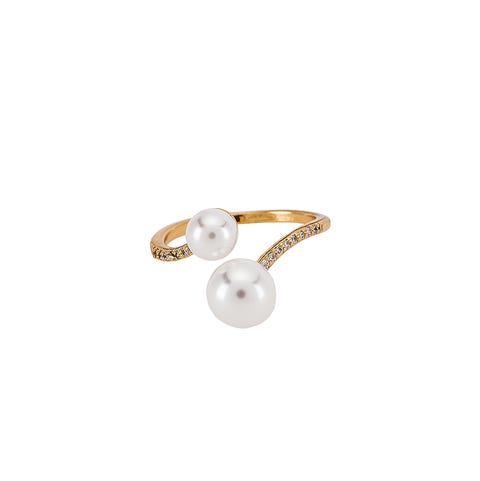 6.Pearl Ring in Pearl & G
Want to be fancy, but not too fancy? Consider sliding on a pearl ring like this one for your next brunch or get-together.
ETTIKA revolve.com
---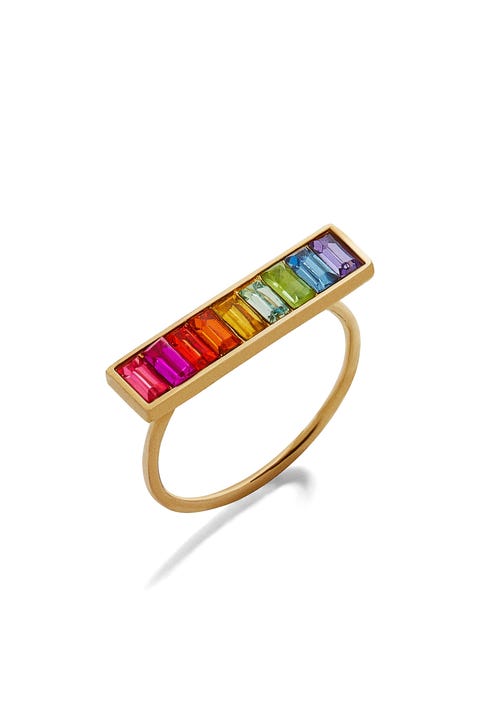 7. Baguette Ring
Channel-set rings are ones where the stones inside are all set in a row, with no brackets in between. These ones in baguette-cut shapes form a nice bar across the top of your finger. The best part about this ring, though, is its fun, colorful design. The vibrant lineup makes for a cheerful add-on to literally any colored outfit.
BAUBLEBAR BAGUETTE RING nordstrom.com
---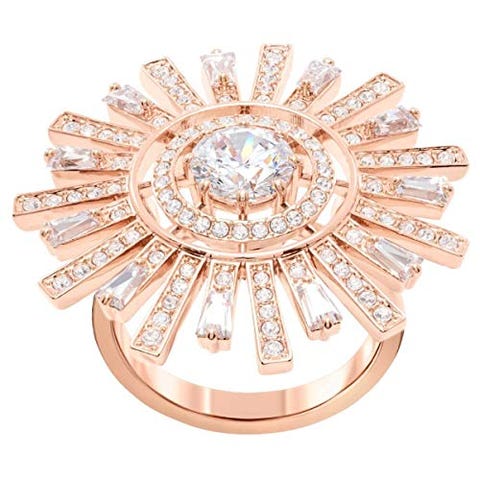 8.Sunshine Cocktail Ring
What could be more fun than a diamond-crusted sunshine ring? Oh right…wearing said ring to a cocktail party and partaking of said cocktails.
SWAROVSKI amazon.com
---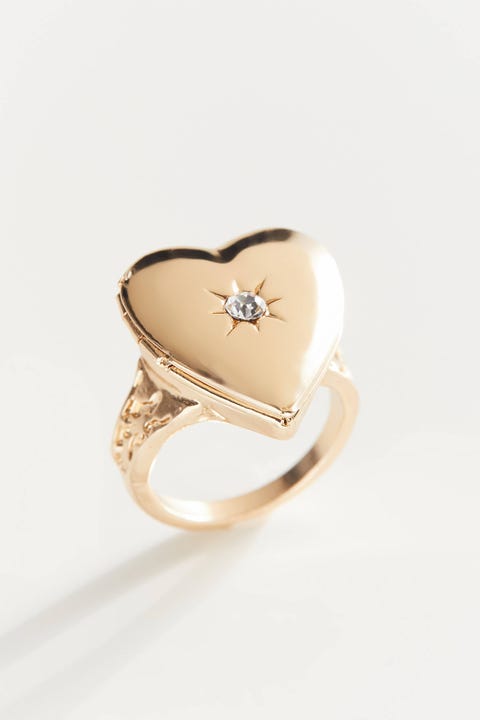 9.Petunia Heart Locket Ring
Good news: Lockets are alive and well. But they aren't just for necklaces anymore. The teeny-tiny keepsakes are made for rings too.
URBAN OUTFITTERS urbanoutfitters.com
---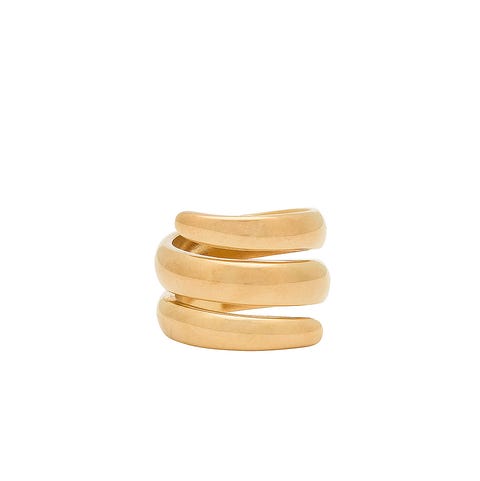 10.Five and Two Jess Wrap Around Rings in G
What's more fun than a lovely gold ring that spirals up your finger like a snake? Nothing, that's what.
FIVE AND TWO revolve.com
source: cosmopolitan